Step One – Exercise
Download Personal Retreat Planner (FREE) for scheduling a consistent time to spend with God. It contains different ways to help you develop a listening ear for hearing the voice of God and different places to have quiet retreats.
Step Two – Experience
Get The Me Project Toolkit 5 disciplines that you can practice with a 10 day challenge to inspire you to pursue what God's called you to do while guiding you to be a planner with God of your future.
Step Three – Execute
Get the 31 Days of Silence: A Journal for Developing the Discipline of Listening is a devotional journal. Daily focus scripture(s) taken from a Bible chapter for meditating with directions on how to practice the spiritual discipline of Silence, so you can Listen.
Presently The Fortified Coaching Program is closed. Check back during June or October to see if it's reopened.
Hi Saint, I'm Lyvita!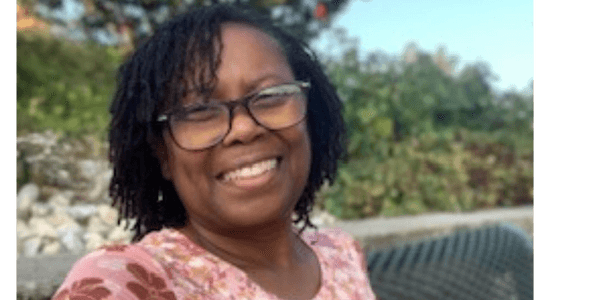 And I really want to help you get your passion for Christ, back!


I'm the host of Hanging Out With Jesus Podcast, founder of The Me Project Academy, and Owner of LRW Publication, LLC, but God is the CEO of them all.
And yet, none of that means anything to you unless I can help you develop skills to commune with God in order to build a stable connect with your calling.
This is what Lisa has to say about my teaching style:
Ms. Brooks is a wonderful woman of God who enjoys talking with others about the goodness of Jesus. She is a phenomenal teacher as she wants others to learn about Christ. She is able to captivate her audience with her storytelling and knowledge base of the Bible. A true blessing!
My goal is to equip and encourage you to do the work of ministry. Together, that's a journey worth getting excited about because we are a part of the Body of Christ.
Need Help until Fortified Coaching Program begins? Check out