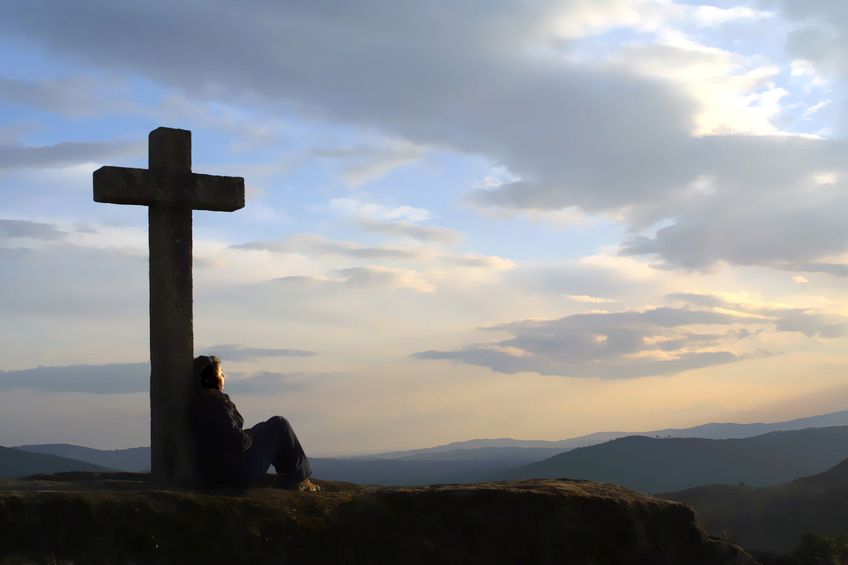 It wasn't until I accepted Christ as my Savior, Lord and Master that my life changed. My life changed into a journey; I am now on a mission to fulfill the ministry life He has especially designed for me. This is true for you, too. God is no respecter of person. He asks that all come Him.
ALL means everyone!
Jesus Christ died for your sins on the cross.
Jesus Christ died so you could have life and have it more abundantly.
Jesus Christ took the penalty, willingly, for your sins, so you don't have too.
Why? Because He loves God the Father and He loves YOU.
Jesus Christ died so that you could remember who you belong to.
Jesus Christ died so that you would know just how precious you are to God.
For some this may sound impossible – Someone willingly dying for them
It's true – Jesus Christ did
So why are you going through so much mess in your life?
It's called sin:
Confusing thoughts want you to forget that you were made in the image of God;
Deceitful people want to put you down because they are frustrated with themselves;
Liars wants you dead because if you believe in Christ you will live forever.
Lies blind you to the truth. God made you for an awesome mission in life. It's time to think about Him and dwell less on yourself and your problems.
True you are not perfect, no one is nor can be in this world
That's why Jesus Christ gave His life so you would know the truth
You can't change the pass, He is offering you a new future
If you believe that He is the Son of God, and God raised Him from the dead, then then say it so you will be saved.
It's time to place all your hurt, pains, evil desires, frustrations, bad thoughts and sinful ways at the feet of Jesus.
1 Peter 5:7 reads, "Cast all your anxiety on him because he cares for you."
Let's do that now…
Let's Pray
Father God in Heaven, I believe that Jesus Christ died for me and that He took all my sins (Ask Him to forgive you for not respecting His will, your negative thoughts about life and yourself, things you have done to hurt others and yourself, and doing things to yourself in order to destroy your life which He gave you). Thank You Jesus Christ for dying on the cross so that I can have life. I surrender my life to you now, I may not know all of what that means now but I am willing to learn as I read the Bible and apply what I am taught. I ask that you change my thoughts and life so that I am walking in a manner that pleases You and fulfilling the purpose that You have designed me especially for. I want to know who God is and who I am in Him. (You can add anything you feel is needed here.) In Jesus Christ name I pray. Amen.
CELEBRATE!
Go tell someone, text someone or tell your animal friend.
Dance around the room and shout, "Hallelujah" which means "Praise the LORD".
For further foundational growth, as a new Christian or Believer in Christ Jesus, check out the journal, The Me Project: Who am I and Whose am I (coming out in May 2020) by Lyvita Brooks.