Personal Prayer Retreat & Guide Info
Thursday, January 28, 2021 by Lyvita Brooks
Steps to Planning a Personal Prayer Retreat
Information on types of Personal Prayer Retreats resources & supports:
Click here for The Me Project Toolkit's Retreat Planner.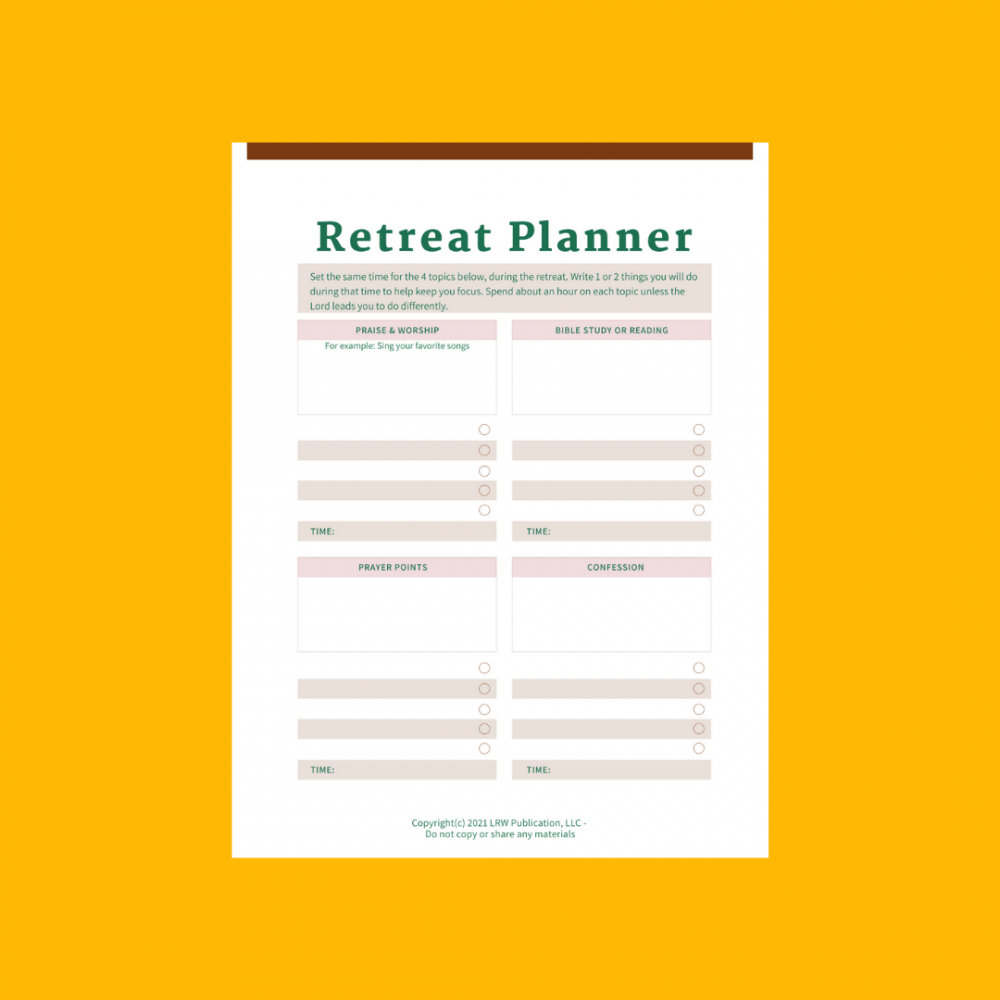 Nine steps to planning and scheduling a personal retreat:
1. Purpose of retreat
2. Type of retreat
3. Retreat activities
4. Set time and date for retreat
5. Locate a place
6. Schedule it
7. Write schedule with times and activities
8. Pack to leave
9. End of retreat
from Hanging Out With Jesus Podcast - Episode #22 - How Personal Retreats became 1st Saturdays
Shalom.
---