Are you happy about where you are in life?
Then, this may be the perfect time to reflect.
Right.
Reflect, about where you are in your spiritual walk with Christ, your relationship with your spouse, family and friends, your progress on the job and are you fulfilling you're calling. So let's do just that.
Yes. Now…
I'll give you a few minutes to get cozy in your seat but you may need a pen or stylus to star items, check off things or copy and paste.
Spiritual Discipline – Intercessory Prayer
On Hanging Out With Jesus Podcast and this blog for 2021 we have been teaching and applying the spiritual discipline of prayer, specifically intercessory prayer, into our lives.
We have discussed:
And yet this question, seems to rear its head every time:
"How can I do all those things without putting extra stuff on me or better yet, how can I do it and still have fun?"
Other Reflective Questions
Now, that one question can spark other thoughts:
"I'm so tired but I can't let others know because it would wreck their world. Right?"

"Am I 'having fun' doing what I am doing now or am I just doing what I was told to do because it makes everyone else happy?"

"Is there a purpose in my life I am supposed to be fulfilling or am I just passing the time until something better comes along?"

"Can you really talk to God and He led you into living a fulfilled life?
I hope you paused between each question. Did these questions spark others to arise in your thoughts?
Well, if you are anything like me and I think in this area you might be because you are reading this blog. Questions like these come up because everyone wants to know what you are doing, during the holiday. It's like the holidays are the thermostat for your family to gauge rather you are successful or not.
The Real Question
Here's the problem: You have been asking yourself the wrong question.
There is only one question that needs to be answered. Your response to that question is all that truly matters. Everything else builds on it.
Here's the question:
"How can I do what God wants me to do in order to live a life that is pleasing to Him?"
Solution:
After much pondering, back and forth with the Lord. We have come up with a solution: The Me Project Planner.
Saints, it is about you/me.
How can you help others, if you are a mess? I don't mean, if you are 80% fine or 60% fine, I'm talking about reaching your God-given potential so you can help others reach theirs. We are each a catalyst to another person's success. God made us as one body, because we need each other to grow just as a foot can't walk unless attached to a body in motion.
God's called each of us to do a specific task in a specific way that is special to us. So how do we tap into what that is?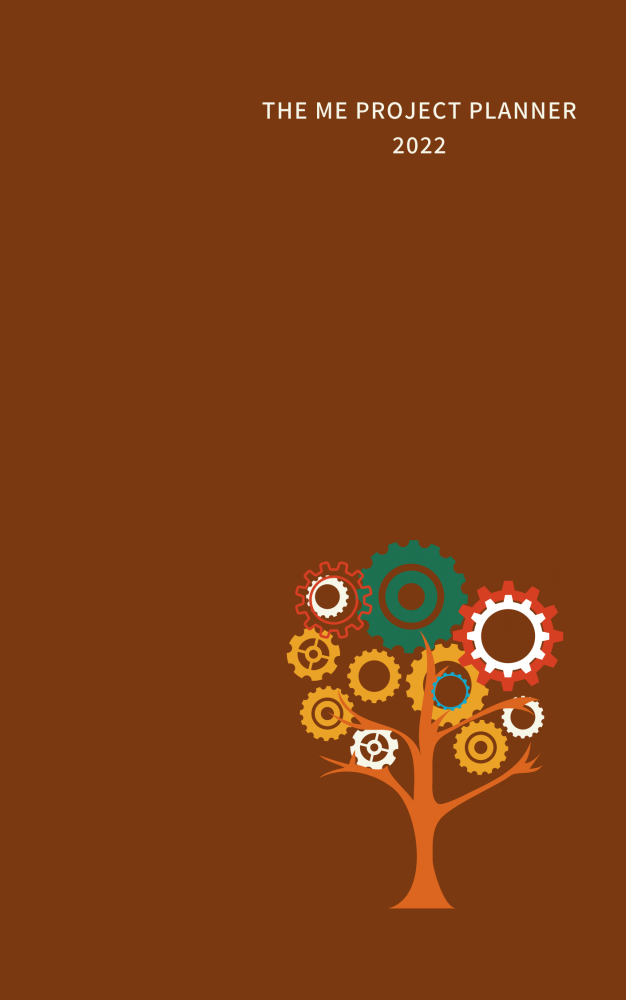 The Me Project Planner is all about helping you develop a deeper relationship with the Lord because you are hid in Christ. It's not a calendar, but a tool to help you strategically plan.
Here's the plan which is outlined on themeprojectacademy.com which leads you to preparing for 2022:
You can find this on www.themeprojectacademy.com. All these steps lead up to preparing for 2022.
Presently, The Me Project Planner is only from January 2022 to December 2022 because the planner will be used throughout the year. At the end of January 2022 we will have a webinar where we will set up your calendar for the year.
Now as we get closer to the event, you will receive even more information. Remember you can find even more information on www.themeprojectacademy.com.
If you are not a subscriber, now is the time to do so and ask others to join us.
There is one thing I am clear about…God has given each of us a purpose and mission to complete in our lifetime. We are each born for such a time as this. So stop procrastinating and allowing stuff and people to stop you from moving forward.
Saints, let's get prepared for 2022 together. So go to themeprojectacademy.com now to begin the journey with me. And encourage others to join us. Send them to www.themeprojectacademy.com to being on step one of a process that will transform them into living a discipline life, as it will for you.
Shalom!