"Is your business a ministry or is it a job?" Have you ever thought about that.
The Key - Has everything to do with your perception and understanding of "working for the Lord".
Definitions:
Let's begin this blog with a bunch of definitions, just to get started.
Definition of Ministry, is the work or vocation of a minister of religion. Also in some countries a government department headed by a minister of States.
Ministry actually comes from a root word that means "to serve", an activity of a servant, duty, task.
Definition of Business – the practice of making one's living by engaging in commerce; a person's regular occupation, profession, or trade; line of work; buying or selling; is an organization where people work together to make and sell products or services

The Question: Is your business a place of serving or is your ministry a place of serving? Can you work and serve at the same time?
Didn't Jesus come "to serve"? Didn't the apostles and disciples "serve"? When you look throughout the Bible you find the apostles working as fishermen and some making tents. Just because they did that, didn't make them less or more of an apostle. They worked and served the Lord at the same time. For example, Paul in Acts 18:1-3 and 20:33-35 we find that he was a tentmaker and shared the Gospel with Aquila and Priscilla who were in the same line of work as he. In Philippians 4:14-16, he talked about receiving gifts but it was for their credit. Therefore one can imply that when you work, it's also to be given to help others, which is also serving.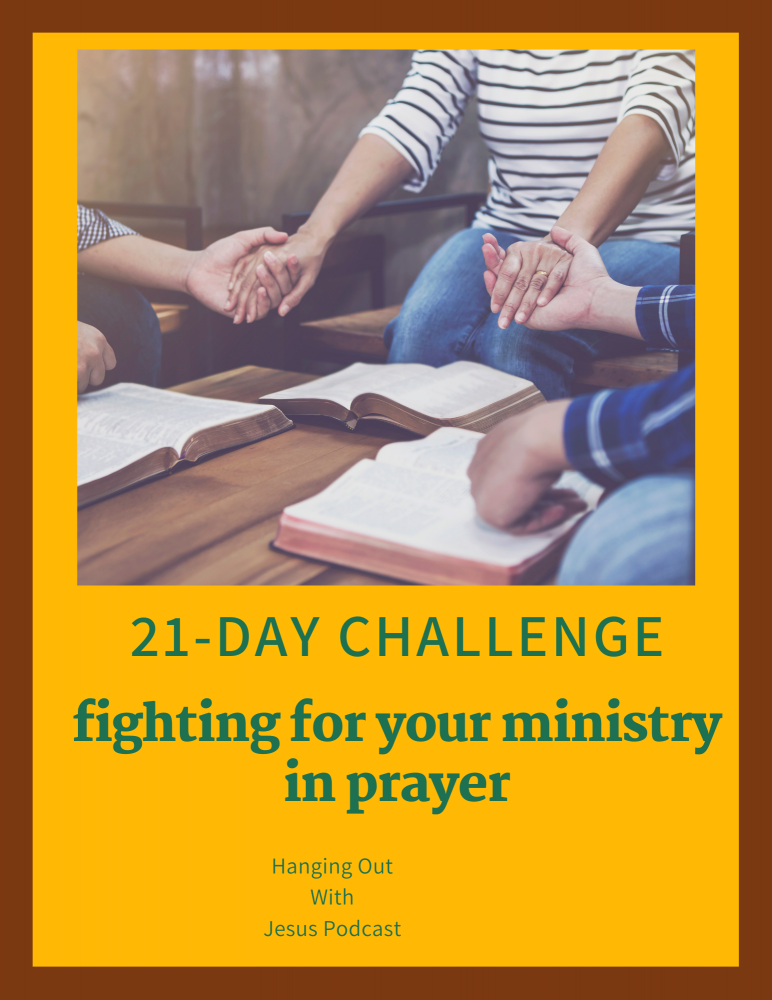 21 days of scripture to pray over your business/ministry, intentionally and daily, and disciplines to keep it going.
Ministry is an activity. Rather you get an income from it or not, it's what you are called to do. Therefore, select what you do wisely. Some work are a stepping stone to your forever business but regardless you are to minister to all those God's placing in your path, as He leads.
Believers, we are tasked to spread the gospel and share our faith. That is the service we are called to do in the unique way that God's called us to do it.
Saint, that's not a task we do alone. Remember you, I, are one person in the body of Christ. Therefore, there is unity in numbers. That's not a cliché.
There is no job or business more spiritual than another. When you follow Christ, you work, rather to get an income or not, YOU ARE IN MINISTRY!
Colossians 3:23 – 25 (ESV) says, "Whatever you do, work heartily, as for the Lord and not for men, knowing that from the Lord you will receive the inheritance as your reward. You are serving the Lord Christ."
Next Steps:
Take your work seriously. Remember you are serving not only your customers but everyone in your organization. We are the example of Christ, that some may only see. So, represent Him with a godly righteousness as you draw others to the kingdom of God.
Bathe your business/ministry or ministry/business for 21 days in prayer. The benefits:
allows you to pray for customers, employees, and your core values

keep you focused and on track

you'll seek God for guidance and prosperity

God will be the CEO of your business

you'll see the faithfulness of God
Hanging Out With Jesus Podcast Releases for Encouragement:
Guest CJ Hitz and host, Lyvita Brooks conversation is focused on praying for your writing business. How to continue growing in Christ through developing spiritual disciplines and practices that spark consistency, as well, as insight on how to get out of depression from not writing.
Guest Kim Avery and host, Lyvita Brooks talk about how to intercede for your business and give practical ways to do so.
Guest Jewell Utt and Jackie Mapp join host, Lyvita Brooks talking about the joy of doing what God's called you to do and how the trials are just the spark to get you started.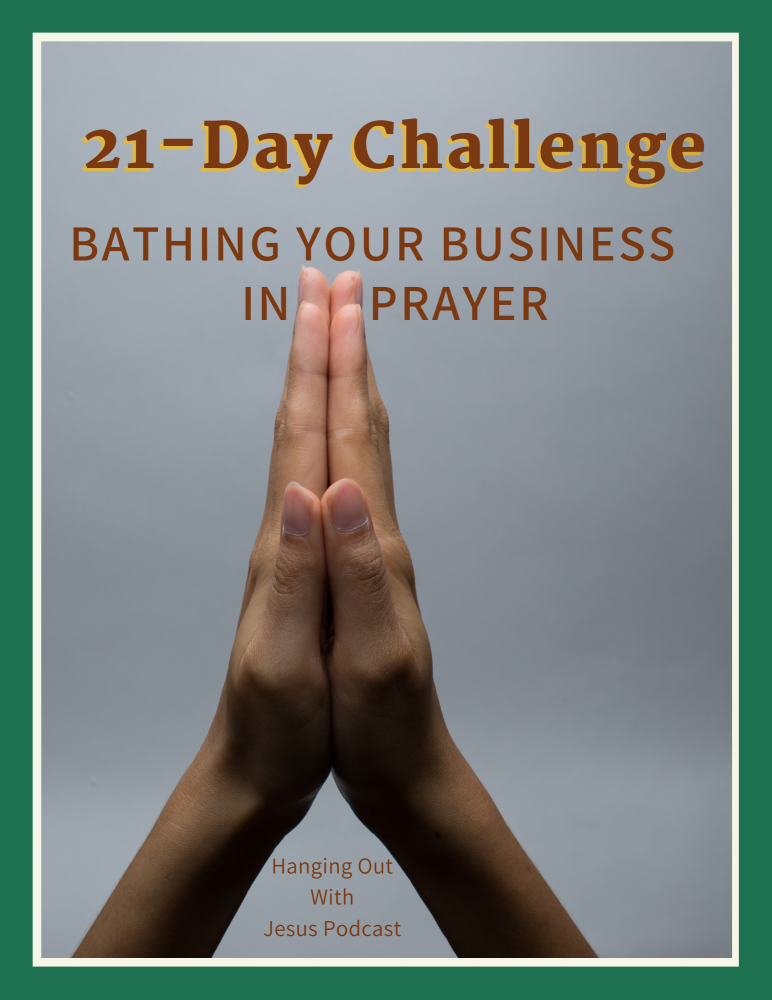 Book Support for praying for your business/ministry and yourself:
As an entrepreneur, I've found that setting a time for praying for my ministry and business has changed the course of it's success. For me they are two in one. My prayer is that you use this material to grow as a believer allowing God to be your CEO.
Shalom!
Lyvita Brooks is on a mission to help belieers focus on developing disciplines that allow them to fulfill God's call on their lives. You can connect with her on Pinterest, Instagram @hangingoutwithjesuspodcast and Goodreads.com @lyvitabrooks.com
As always, your thoughts are appreciated, so write comments by clicking on the button below. If you don't receive our biweekly updates, please consider subscibing here: Count Me In!