The Me Project: Who am I & Whose am I
by Lyvita Brooks
Rediscovering the you, you were designed to be
Release Date: February, 2021
Price: $12.99
You are LOVED!
Often, we are told who we are, what we should become, how we should look, or verbally abused, bullied, and sexually assaulted because we did not comply to another person's belief. We try living according to other's rules, beliefs, images, and lifestyles, in order to fit in or be accepted. Resulting in losing out on who we really are in a pool of loneliness, pain, humiliation, fear, and feelings of low self-worth. Depression sets in, cutting one-self becomes a solution to easing the pain, and you beg distancing yourself from others. Then suicidal thoughts arise telling you, you are better off not here - ALL LIES!
Here's THE TRUTH: You belong to God. He made you. His opinion is the only one that counts when it comes to rediscovering you, who you are.
This journal takes you on a 50 day journey consisting of projects and memorizing scriptures about:
Who God is and what He has done for you
Who you are and what that means
How to spend time communing with God
Stress-less ways to apply Scripture
How-to love yourself again, according to Biblical principles
Writing or drawing your experiences with God to bring clarity
What living a spiritually discipline life is all about
Do you want to know who you are and whose you are? Do you want to find your purpose and break away from the society and other people's lies about you? The Me Project will help keep you focus on God's view of you by saturating you in His Word daily, intentionally for 50 days.
The Me Project is great for individuals, groups and counseling sessions. This journal is great in helping new Christians develop a firm foundation in Christ. It will help those who have feelings of worthlessness, loneliness, are depressed, cutters or suicidal will find this journal a place to create space in their life for communing with God.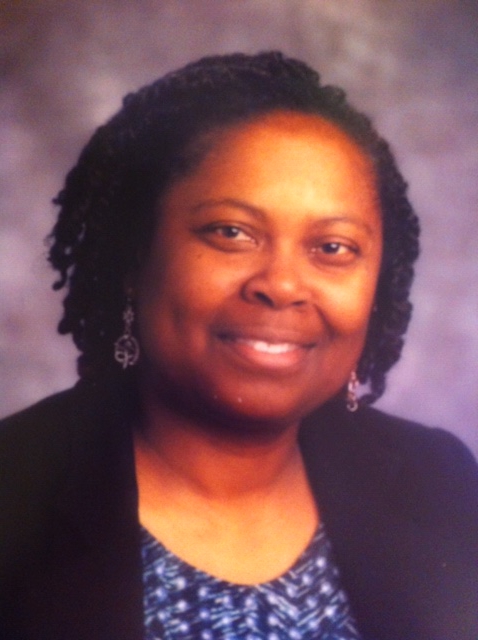 Lyvita Brooks is an educator, author and spiritual discipline equipper. She is the author of Daresay Journal Just for ME and Teacher's Time Saving Tips. Lyvita hosts a biweekly podcast called Hanging Out With Jesus, because that's what she loves doing, including, watching movies with her husband.
---