First Corinthians is evident that believers need to change from being worldly-centered back to Christ Centered. The division in the church is crippling. We give you suggestions on how to start the change – process, beginning with you.
Please enjoy this podcast on your favorite podcast platform. Although efforts were made in editing, this transcript may include a few typos. It's difficult to catch some minor errors. Enjoy!
INTRO
This is Hanging Out With Jesus Podcast. The place where we help you develop spiritual disciplines, which create space, for you to grow in love with God, your neighbor as yourself. Life can get messy affecting your joy and passion for the things of Christ. It's through instilling some basic disciplines into your daily lifestyle that can keep you focused and grounded in your faith. And here is the place you can learn to do just that.
Well Hello Saints! I'm Lyvita, your host of Hanging Out With Jesus Podcast and founder of The Me Project Academy, on a mission to help you, the believer focus on developing disciplines that allow you to fulfill God's call on your life with boldness and courage as you stand for Christ in a fallen world.
If you are new to this podcast…WELCOME! And consider subscribing at lyvitabrooks.com so you can receive resources to help you live a more disciplined life that has meaning. And for the Saints of Hanging Out With Jesus Podcast who regularly listen in…thanks. I truly appreciated your support and hearing how this podcast has been a blessing to you. Please don't forget to share with podcast with others.
So stop what you are doing and come walk with me, where we intentionally practice being in the presence of God.
Saints, it's time to hang out with Jesus and me, Lyvita.
2:19 – Let's pray….
EPISODE BEGINS
3:04 – Saints, my cousin Reverend Quinda Richardson is here with us from South Carolina. Welcome Quinda
3:27 – Saints, our journey into 1st Corinthians is going to be a long one. On the previous episode #47 we discussed First Corinthians 1: 1-9. Now we are going to discuss verses 10-25 so time to open your Bible and get your journal out. Now if you are following along you should be talking out the journal you set aside for studying 1 Corinthians. I asked my cousin if she would help me share the gospel with you so we all can get a deeper understanding of who our God is and our relationship to Him and others in order to do what God's called us to do. So let's begin with some background information. This way we can keep everything in context for when we begin to apply the principles we learn from these verses. This is Paul's second letter to the Church at Corinth about their un-Christ like behavior which was carried by Titus to the Church (2 Corinthians 7:8-12). Any thing you want to add Quinda?
5:11 – First Corinthians 1:10-25 (ESV) read by Lyvita.
Questions Discussed with guest Rev. Quinda Richardson and host Lyvita Brooks:
8:33 – Quinda explains how she studies the Bible
10:43 – Is the Bible boring?
11:24 – Why is the church divided?
15:26 – The importance of being a mature Christian?
16:20 – How are worldly views entering our Christian life today?
17:22 – How can we change?
19:10 – Why are we afraid to let go of sin?
23:40 – Why did Christ die for us?
23:55 – Are saints suppose to agree on everything?
25:00 – Being a mature Christian, means?
28:26 – What can we do to start reading the Bible?
32:03 – So, Quinda, what are you doing in 2022?
Stop trying to justify you're wrong and do what God's called you to do so that people will flock to Christ and glorify God. That means – Study Your Bible!
Take the time, if you haven't and download the free 21 Day Challenge to get you praying for your ministry, business or self. It helps you focus on getting to know God, learning to believe in Him, and understanding that He is God.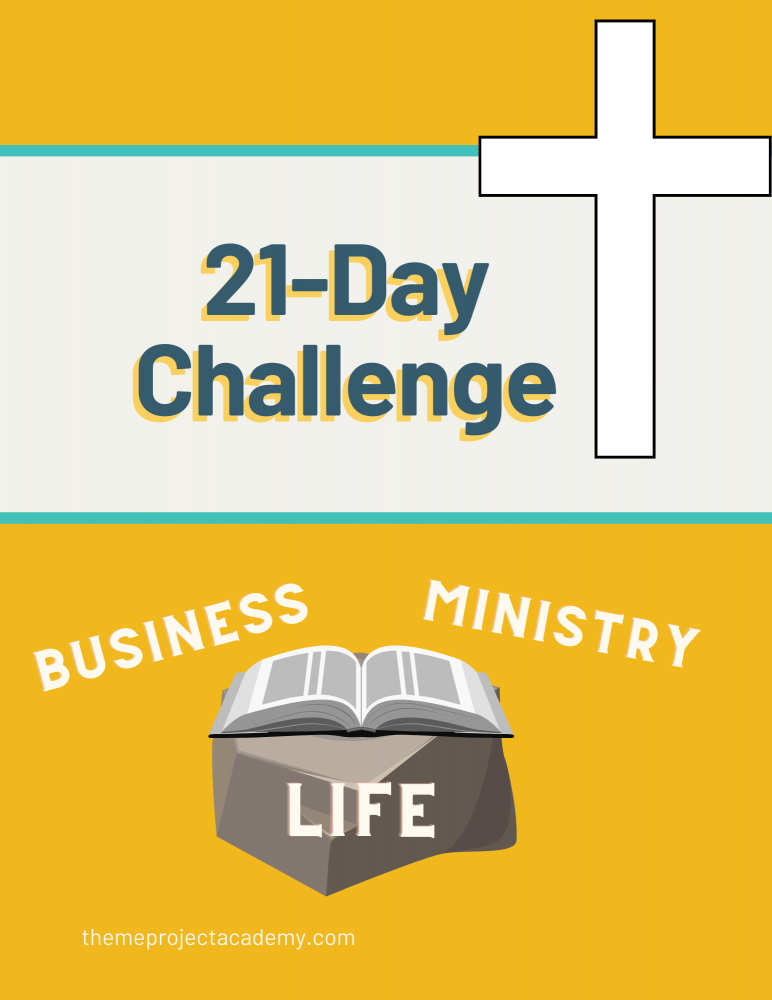 So until we meet again over the airwaves, intentionally and daily, hang out with Jesus.
Lyvita and Quinda: Shalom!
Lyvita Brooks is on a mission to help believers focus on developing disciplines that allow them to fulfill God's call on their lives. You can connect with her on Pinterest, Instagram @hangingoutwithjesuspodcast and Goodreads.com @lyvitabrooks.com. Consider subscibing to her Thursday Tip, biweekly email to stay up on new podcast release, challenges and disciplines that help you to grow in your walk with Christ.