One thing I have found to be important. Spending time with the Lord. Quality, quiet time, learning to listen to the Holy Spirit, absorb God's words, and follow Christ. This episode is about the simplicity of the Gospel and the importance of practicing the spiritual discipline of Bible Study.
Please enjoy this podcast on your favorite podcast platform. Although efforts were made in editing, this transcript may include a few typos. It's difficult to catch some minor errors. Enjoy!
INTRO
This is Hanging Out With Jesus Podcast. The place where we help you develop spiritual disciplines, which create space, for you to grow in love with God, your neighbor as yourself. Life can get messy affecting your joy and passion for the things of Christ. It's through instilling some basic disciplines into your daily lifestyle that can keep you focused and grounded in your faith. And here is the place you can learn to do just that.
Well Hello Saints! I'm Lyvita, your host of Hanging Out With Jesus Podcast and founder of The Me Project Academy, on a mission to help you, the believer focus on developing disciplines that allow you to fulfill God's call on your life with boldness and courage as you stand for Christ in a fallen world.
If you are new to this podcast…WELCOME! And consider subscribing at lyvitabrooks.com/subscribe for Create Space. The newsletter, sent bimonthly, to equip and encourage you with a practical spiritual discipline tip and resources for growth. And for the Saints of Hanging Out With Jesus Podcast who regularly listen in…thanks. I truly appreciated your support and hearing how this podcast has been a blessing to you. Please don't forget to share with podcast with others.
So stop what you are doing and come walk with me, where we intentionally practice being in the presence of God.
Saints, it's time to hang out with Jesus and me, Lyvita.
Let's pray….
Episode Begins
Lyvita: Saints, we have Reverend Anthony Wilson back with us. Welcome, Anthony.
Anthony's Response
Lyvita: Anthony was on episode 32 where we talked about ways husbands can intercede for their wives. It was one of our popular episodes. Check it out. Saints, as you know, we are going to talk about 1 Corinthians 2, and if you are new, heads up, 2022 is the year of digging deeper into 1 Corinthians. So get your Bible and journal ready, especially your 1st Corinthians journal we talked about in episode 47. Our Spiritual Discipline is Bible Study. Welcome Anthony.
Anthony's Response
6:30 - Lyvita: Anthony, I believe Bible Study is one of the pillars to growing in Christ. And if we don't study it we can easily get trapped into philosophical and political viewpoints. Man's knowledge vs God's wisdom. But before we go any further, is there any background information we may need to know before I read the chapter?
9:15 – Lyvita reads 1 Corinthians 2 (ESV)
2 And I, when I came to you, brothers,[a] did not come proclaiming to you the testimony[b] of God with lofty speech or wisdom. 2 For I decided to know nothing among you except Jesus Christ and him crucified. 3 And I was with you in weakness and in fear and much trembling, 4 and my speech and my message were not in plausible words of wisdom, but in demonstration of the Spirit and of power, 5 so that your faith might not rest in the wisdom of men[c] but in the power of God.
6 Yet among the mature we do impart wisdom, although it is not a wisdom of this age or of the rulers of this age, who are doomed to pass away. 7 But we impart a secret and hidden wisdom of God, which God decreed before the ages for our glory. 8 None of the rulers of this age understood this, for if they had, they would not have crucified the Lord of glory. 9 But, as it is written,
"What no eye has seen, nor ear heard,
nor the heart of man imagined,
what God has prepared for those who love him"—
10 these things God has revealed to us through the Spirit. For the Spirit searches everything, even the depths of God. 11 For who knows a person's thoughts except the spirit of that person, which is in him? So also no one comprehends the thoughts of God except the Spirit of God. 12 Now we have received not the spirit of the world, but the Spirit who is from God, that we might understand the things freely given us by God. 13 And we impart this in words not taught by human wisdom but taught by the Spirit, interpreting spiritual truths to those who are spiritual.[d]
14 The natural person does not accept the things of the Spirit of God, for they are folly to him, and he is not able to understand them because they are spiritually discerned. 15 The spiritual person judges all things, but is himself to be judged by no one. 16 "For who has understood the mind of the Lord so as to instruct him?" But we have the mind of Christ.
11:46 – Anthony prays.
Discussion Questions
53:00 – Anthony Prays us out
Lyvita: So until we meet again over the airwaves, intentionally and daily, hang out with Jesus.
Lyvita and Anthony: Shalom!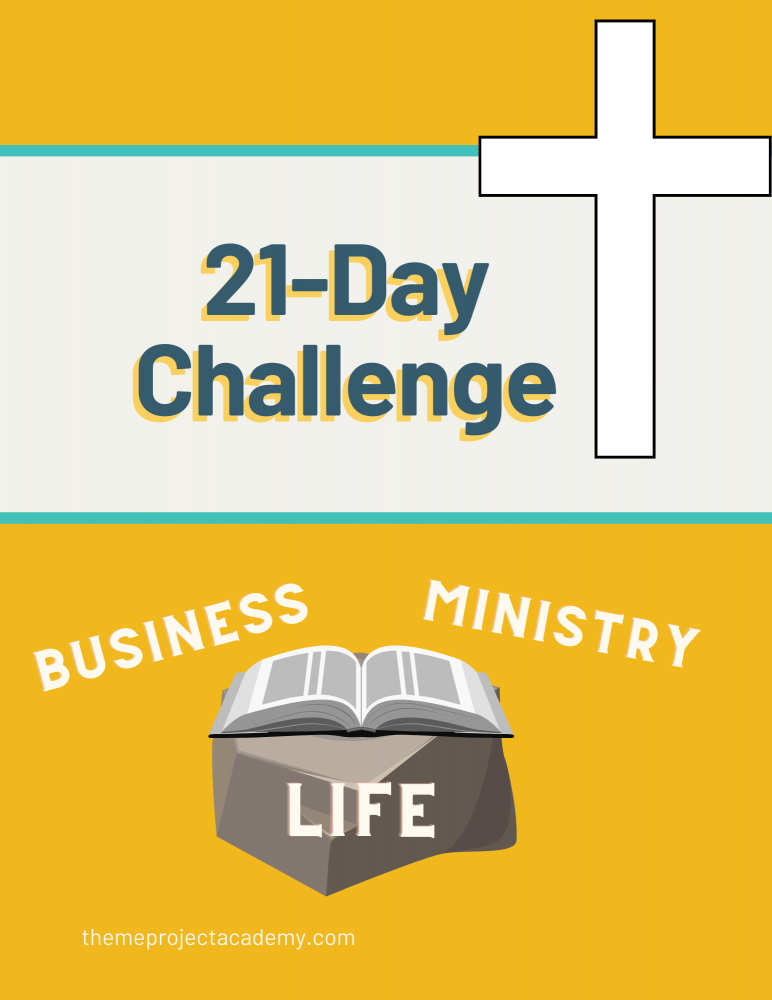 The 21- Day Challenge, is free and can help you get started. It's consists of reading scripture, focusing on a specific verse, and recording your experience. Most important, it's all about you learning to listen to the voice of God.
Anthony Wilson's Method of Bible Study
This is the method that Pastor Anthony teaches his church and bible classes. It's called the CARE method.
C – content
A – application
R – Relate, Respond
E – Exchange
List of resources mentioned in episode, suggested reading and social media handles:
Calls to Action: