Guest Alayu Dubale and host Lyvita Brooks discuss what really is Church Planting.
Please enjoy this podcast on your favorite podcast platform. Although efforts were made in editing, this transcript may include a few typos. It's difficult to catch some minor errors. Enjoy!
Saints before I begin this episode, I need to recap. For those who are new to Hanging Out With Jesus Podcast, WELCOME! And to those who regularly listen in thank you so much. It's a blessing to be a part of your life for such a time as this, and I don't take it lightly. So please, contact me at hangingoutwithjesuspodcast.com or on Instagram, Pinterest or YouTube @hangingoutwithjesuspodcast.
The reason I want to recap is to get everyone on the same page. Since the beginning of 2022 we have been reading and talking about things that God has highlighted in First Corinthians 1, 2, and 3.
We have learned about the sinfulness of the Corinthians and how the Corinth Church was not exemplifying mature Christians. This resulted in Paul sending them two letters and two people to help get them on the right track. In Episodes 47 to 50 .
Then we began examining our individual walk by finding out that we are in God's plan, we are spiritual people, God's Temple and should be consuming the meat of the word. In Episodes 52 to 55.
Today we are going to do a slight deviation because my mission is also to build up your confidence into doing what God's called you to do because after all God Has a Plan and you are in it. Check out episode 52.
This episode is for those still in search of what God's calling you to do and for those who have been called to missionary or/and church planting.
Therefore, you will need your Bible, pad, pen and a comfy place to take notes as we embark on a journey into the world of Church planting… Now on to the intro…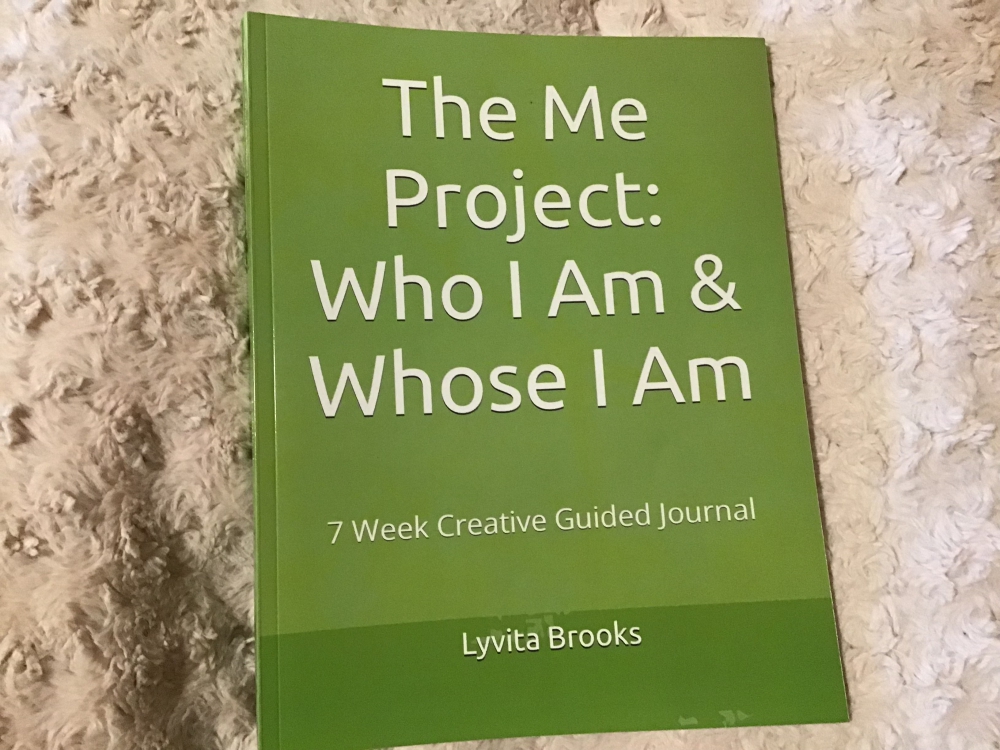 7-Week Creative Guided Journal learning to manage your time in order to spend more time with God in order to do what you are called to do.
Introduction
3:50 -Welcome to Hanging Out With Jesus Podcast for believers who know what God's called you to do but you need some help in getting it done or even started. With work, children, a spouse, pets, church duties, returning back to school, laundry, and of course cooking, how can you manage your time and spend time hanging out with Jesus.
Saints, don't spiral, just breathe We have three ways to support you and you can receive this support in your email just by going to lyvitabrooks.com/subscribe.
Hi, I'm Lyvita, your host, founder of The Me Project Academy and producer of The Me Project Academy newsletter.
The three ways we provide support to help you manage your time and be able to spend quality time with Christ Jesus.
First, Bible study, webinars through The Me Project Academy to help you manage your time and be able to spend quality time with God.
Second, this podcast is released the 2nd and 4th Thursday of each month with me and sometimes a guest will share how they developed spiritual disciplines to manage their time in order to spend time with God.
And third, The Me Project Academy newsletter that contain tips for managing your time, words of encouragement, and much more but it is also the way to get Prayer-A-Week and the podcast sent directly to your email. To get started, click on the The Me Project Academy newsletter link in the comments or go to hangingoutwithjesuspodcast.com. And please write a review, on your podcast platform.
5:10 - So stop what you are doing and come walk with me, where we intentionally practice being in the presence of God.
Saints, it's time to hang out with Jesus and me, Lyvita.
5:25 - Let's pray: Thank you our Father and our God for your Son, Lord Jesus the Christ for sending Him to be the Savior for this world and then giving us access to know Him through your word, your Spirit, your nature and life itself. We pray that we learn how to take this message of the good news of Jesus Christ to all nations, kingdoms, counties, cities, communities, and homes so that all will know Christ Jesus is real and He has saved us from the penalty of sin. Thank you for loving us inspite of our actions towards you. We ask for forgiveness and believe we have it through the shed blood of Jesus Christ. In Jesus name, we pray. Amen.
Brief Summary of show
6:30 - Lyvita: Saints, we are in for a unique discussion today. Have you ever heard the term "Church Planting"? What is it? Is it Biblical? How do you do it? How does that look in 2022? Is "Church Planting" something I can do in my house? I have so many questions and you probably do also. Hopefully all our questions will be answered and if not I'll leave our guests information on the podcast transcript located on the website www.hangingoutwithjesuspodcast.
So Saints, I'd like to introduce to you Pastor Alayu Dubale. Welcome Alayu!
7:35: Lyvita: Pastor Alayu is a missionary and church planter in Africa and head of Global Call. Also, share with us what Global Call is and the work you do within this organization and a little bit about yourself.
9:00 - Lyvita: Pastor Alayu, we have been learning about First Corinthians since the beginning of 2022. I know through the scriptures that the Apostle Paul traveled through different places, staying long enough to establish a local body of believers, then trained leaders, he would later revisit those places to encourage them or in the Church of Corinth give them a "fatherly talk" before moving on to another city but those places he established churches they also began sending out missionaries. Saints you can find this in Acts 14 to 16, 1 Thessalonians 3, Matthew 10 and Luke 10.
Bullet points to key topics & time stamps
9:30 - What is the difference between missionary and a church planter?
11:45 - What does church planting involve? How did you get started in church planning and how did you know you were called to be a missionary?
14:05 - How do you know you are called to do it? How do you know you are called to plant churches?
17:45 – What spiritual disciplines would someone need to develop in order to develop an intimacy for God?
18:25 – Discipline yourself to study God's word.
20:00 - So should all churches multiply Christians and churches? Shouldn't all churches train leaders/missionaries/church planters to go out and start churches?
23:00 - Can we look at church planting as bringing in the harvest raising leaders from the harvest and sending leaders to work in the harvest to repeat the cycle?
24:30 – "God wants the brethren to fellowship" says Pastor Alayu, therefore return to the church and church planting.
24:00 – Time to stop attending "Pajama Church".
25:15 – Church planting during the pandemic is discussed
32:15 – Who is a missionary?
28:30 – Pastor Alayu shares what's on his plate for 2022 and contact information if they want more information about church planting or want to support Global Call ministry?
34:20: Pastor Alayu's last words for the saints.
36:30 Pastor Alayu closes out in prayer
38:35 - Lyvita: So, until we meet again over the airwaves, intentionally and daily, hang out with Jesus.
Lyvita and Alayu: Shalom!
List of resources mentioned in episode, suggested reading & social media handles:
Globalcall.org – Pastor Alayu Ministry
Calls to action:
Sign up for The Me Project Academy newsletter and Prayer-A-Week.
Follow me on Instagram @hangingoutwithjesuspodcast
Follow me on Pinterest @themeprojectacademy
Shareable link for Hanging Out With Jesus Podcast: Click Here