Social media can drain you. Sandy Cooper shares how to reduce, even eliminate, the grip social media has on you, as she shares her story and the benefit of being off social media for a year.
Please enjoy this podcast on your favorite podcast platform. Although efforts were made in editing, this transcript may include a few typos. It's difficult to catch some minor errors. Enjoy!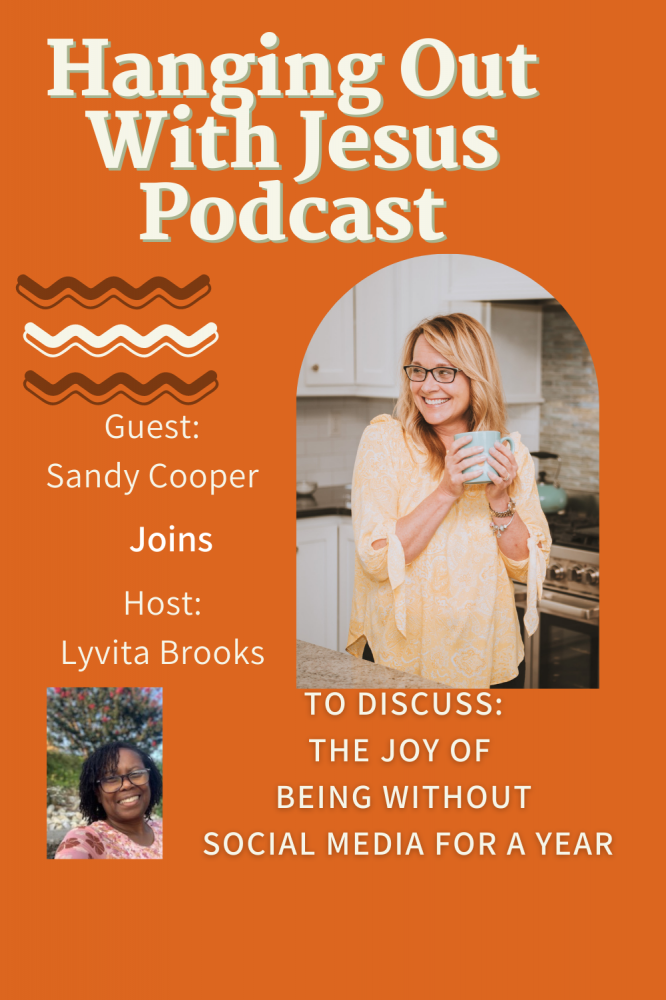 Introduction
Saints, welcome to Hanging Out With Jesus Podcast, I'm Lyvita Brooks, Christian author, Bible teacher, and founder of The Me Project Academy, bringing you information on how to live in a corrupt world which refuses to accept the word of Christ Jesus. This podcast gives you a wake-up call to who you are and whose you are, and how to practice spiritual disciplines to help keep you and yours faithful, in a fallen world which is not your home. John 14:23 says, "If anyone loves Me (referring to Christ), he will keep My word, and My Father will love him, and We will come to him and make Our home with him."
You can find this episode transcript, our free Christian Blueprint and more at www.hangingoutwithjesuspodcast.com.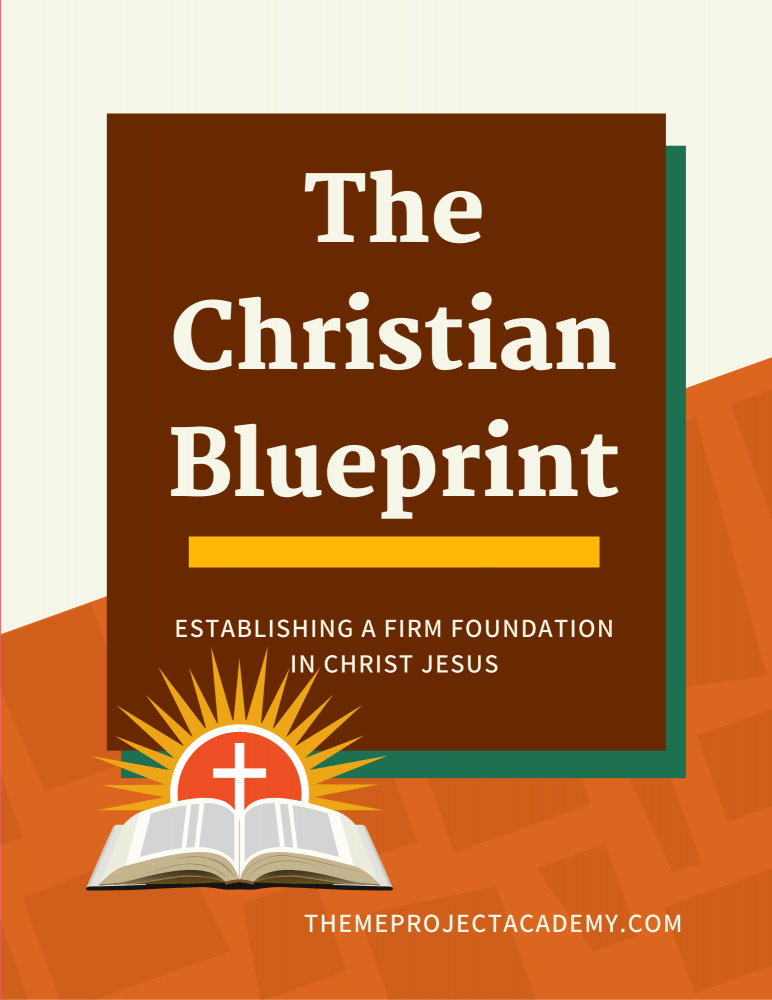 Now on to the show ...
1:11 - This is episode 70 and I'm talking with Sandy Cooper about her experience of living without social media for a year. What were the benefits? How did she do it? Why should we try? How can it help us maintain our spiritual walk with Christ? She is a fellow podcaster of The Balanced MomCast and have been serving women since 2008. Her latest book is Mom You're Amazing! And Other Things I Want To Tell You. Her goal is to help frazzled women find peace. And today we are looking for ways to find peace in this chaotic world.
If you enjoy this episode then check out episode 67 called "Take the Spiritual Diet Challenge for 2023" because it's about unplugging from social media or TV for 21 days to spend that time hanging out with Jesus.
So my conversation with Sandy Cooper is coming up in the interview section.
2:25 - Christian News …
Saints, I hope you are still praying for the people in your neighborhood, your county, state, government and governments across the seas. We are the one's that can hold back a war through prayer. We, believers in Christ Jesus, are the ones who have faith the grain of a mustard seed that can move mountains.
In the last episode I talked about unplugging and developing goals with Holy Spirit. I pray you took the time to do so. If not, please do before the end of this month. You have no idea how powerful and vital you are to the body of Christ, until you do what you are called to do.
The theme of this podcast has shifted slightly. Become more defined. We are about teaching you how to live in a world that refuses to accept the word of Christ Jesus. Taken from John 14:23, "If anyone loves Me (referring to Christ), he will keep My word, and My Father will love him, and We will come to him and make Our home with him."
I repeat this again because, Saints, it's us, our prayers that change things. And yet, if we don't get enough of God's word into us, we will miss the mark by focusing on things that divide us instead of unify us.
This year, I humbly beg you, take a day or 4 hours and go plan this year with the Holy Spirit. Pause the episode and go put it into your calendar, now.
5:52 - Personal Updates …
Saints, I am so excited. The book cover for Nuggets For Thought is done. I tell you it's a relief not trying to figure that out because graphic design is not one thing I am gifted in.
I'm putting together a launch team that will help me get the book out into the world and be able to compete with other poetry/flash fiction books. So if you are interested in finding out more about that or you'd like to get a copy of the book before it's launch date, then click on the link in the transcript or show notes. I'd love to have you write a review of the book and/or be a part of the launch team.
The launch date of Nuggets for Thought in February 22. That's the day my mother passed but it will now symbolize the continuation of her memory in print. Saints, I hope you pray about being a part of the launch team because it's not going to fun.
Now for those brave Saints that are participating in the 21-Day Spiritual Diet Challenge, WOW in a couple days, the challenge will conclude. Let me know how things went by contacting me at www.hangingoutwithjesuspodcast.com.
If you haven't registered, it is not too late, because this is a Challenge that can be done where ever you are starting. Rather a new quarter, new fiscal year, the New Year, or a new adventure. It helps unclog, unplug and unclutter your mind so that you can hear from God w/o interruptions in order to Go & Do what He has designed you to do. That's the 21-Day Spiritual Diet Challenge.
FYI my next zoom Bible study is going to be Psalm 23. More about that in February/March.
Thank you to everyone for supporting this ministry. And if this is your first time, Welcome! Now for this to feel more like a conversation, please write comments or reviews on whatever podcast platform you are listening to or the podcast transcript. You can also contact me at www.hangingoutwithjesuspodcast.com. By all means please don't forget to rate and review this podcast so we can reach others.
Now come walk with me where we intentionally and daily hang out with Jesus.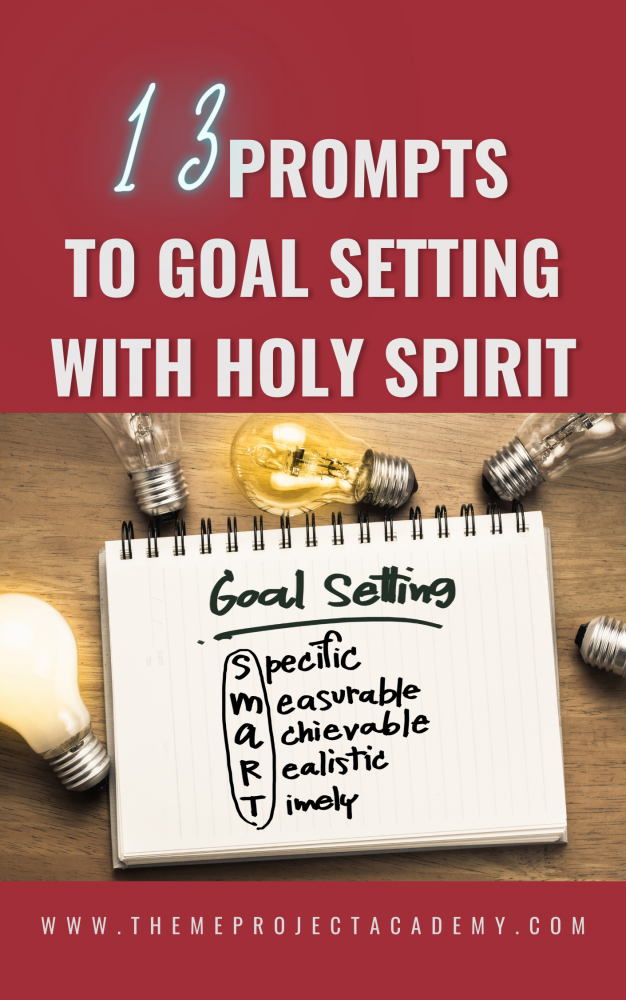 10:36 - Let's Pray …
11:45 - So Sandy, the Saints and I are doing a 21 Day Spiritual Diet Challenge and we are in our last week of the challenge in which we were challenged to switch our social media and/or TV time for spending time with the Lord and options on how to do so was given. At the same time we were challenged to increase our time being in the Lord's presence.
My hope today is that you can share words of encouragement for us to continue in a world which keeps us busy and looking for peace because God's blessed you with helping frazzled women find peace. Welcome to the podcast
12:50 Sandy's response
Questions Discussed:
13:40 - Tell us something interesting or unique about yourself and what you do.
14:15 - How or why did you come up with taking a year away from social media?
17:50 - What did you do during that time?
23:15 – How did you feel when you logged off?
26:10 – An example of what to do when struggling.
27:50 – Did God call you to serve social media or to follow Him?
33:00 – Examples of social media distractions.
34:40 - What did you find were the benefits of during this?
35:30 - If someone wanted to do this for a week, 21 days, etc. how might they start?
47:10 - Is there anything else you'd like to share with our listeners?
48:50 - How can the Saints find you and follow you?
49:10 – Sandy Cooper prays.
Thanks for listening today you may also find it helpful to receive the Me Project Academy newsletter with episode updates, spiritual discipline tips and much more. All this and more can be found, including my contact information, on www.hangingoutwithjesuspodcast.com or in the show notes. Also don't forget to rate and review this podcast.
So until we meet again over the airwaves, intentionally and daily, hang out with Jesus.
Lyvita and Sandy: Shalom!
Resources Mentioned on the Episode and suggested reading & social media handles:
Calls to Action: