Gidion's father Joash stood up for him when the townsmen wanted him dead. As believers are we standing up for those who are being persecuted for righteousness sake? This episode is talking about standing up for the rights of those who are following Christ.
Please enjoy this podcast on your favorite podcast platform. Although efforts were made in editing, this transcript may include a few typos. It's difficult to catch some minor errors. Enjoy!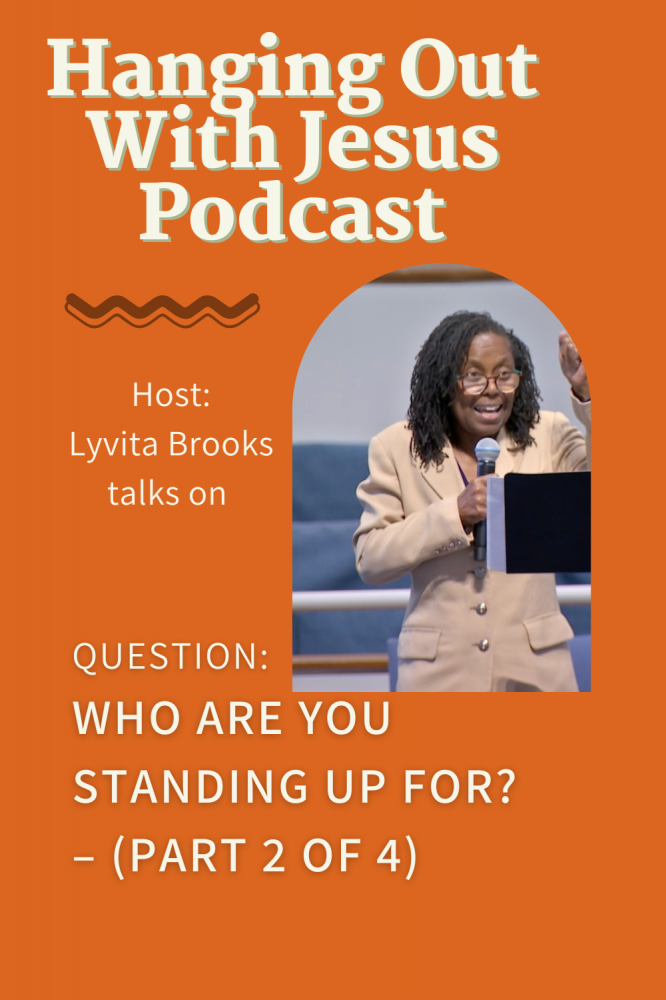 Introduction
Saints, welcome to Hanging Out With Jesus Podcast for Believers who want to strategically Go and Do what God's called you to, for such a time as this. How? By securing your foundation in Christ through practicing spiritual disciplines and being reminded of who you are and whose you are in order to live purposefully in a collapsing culture.
For more resources, including the free Christian Blueprint, which helps you gauge where you are foundationally in Christ, now, and disciplines to practice for spiritual growth. Visit www.hangingoutwithjesuspodcast.com. You can also subscribe to the Newsletter for twice a month reminders, podcast updates, challenges, spiritual disciplines to practice, and more.
Hey Y'all, I'm Lyvita Brooks, Christian author, Bible teacher, founder of The Me Project Academy, and your host.
Now on to the Intro …
1:12 - This is episode 76. And as I mentioned on the last episode #75, this is a three part series. This is the second part of the series. Two weeks ago we learned about Gideon's calling and how it relates to what's happening with us in today's collapsing culture. Today, I want to talk about how one man's stand against the enemy helped another rise to their purpose. In other words, let's talk about who are you standing up for so they can walk into their purpose?
So the discussion is coming up ...
1:57 - In Christian News – Our focus is Parent's Rights
2:17 - Saints, we need to stand up for our children so they can grew into their purpose instead of being controlled by the confusing mixed messages of this world.
2:31 - Is there a Bill of Rights for Parents in your state? Any type of bill supporting parents' rights? What about in your county or district? If you do then what does it say? Are your rights to freedom of religion, freedom of speech, and freedom to raise your child without the government telling you, not someone else, but you what to do?
3:01 - Our kids are being inundated as young as first grade about marriage, gender identity, friendship and how to define truth. And if we as parents are too busy trying to climb the ladder, get more money, live like the Kardasins, or impress but not focusing on the wellbeing of our children, then we as believers are losing a major battle.
3:35 - Family should come first in the battle of our young. We should be fighting for their lives, which goes beyond praying, but being aware of your rights, so when things show up you will know how to confront it, pray and teach your child.
4:01 - It seems like when President Biden rolled up into office, a hold lot of changes rolled out that will have significant impact into our lives. It amazed me that he was signing into law all those bills on his first day, which caused me to think, "Did he know that he was going to win?" And while he was campaigning he still had time to read the material behind all those bills he was signing in?" Interesting.
4:45 - Now the things that became apparent, yes they have been brewing in the background, but that's just it they were brewing not ready to be poured out. And yet, critical race theory, woke movement/ideology, Black Lives Matter, Police Brutality, LBGTQIA+ community, the increase use and desigining of AI programing, bathroom an locker room discussions around transgenders, transgenders in sports and more Y'all. But my point is this that it seems like a lot has been poured out during this administration that is against freedom of religion, freedom of speech, and " life, liberty, and the pursuit of happiness". Along with raising our children according to our biblical beliefs.
6:08 - It's like a door has been opened in the white house and a flood of evil is being poured out. Yes, some good, but the evil is even twisting that. Can you really believe all you hear on the news? What about YouTube?
6:27 - I don't know if President Biden considers himself a Christian, Believer, follower of Christ or a good person, but what I do know is that Parents, you need to wake up, regardless of who's in office. Everything that looks good on the outside and that is being repeated in our face, isn't always what it seems.
7:28 - The Declaration of Independence says and I've take a small portion from it. It states,
"We hold these truths to be self-evident, that all men are created equal, that they are endowed by their Creator with certain unalienable Rights that among these are Life, Liberty and the pursuit of Happiness."
7:57 - I encourage you, to find out about the Parental Bill of Rights in your county, district, and state, so you can pray off, ward off, protest off, and fight off all that stops you from freedom of religion, freedom of speech, the right for life, liberty and the pursuit of happiness, along with the right to raise your child as God has instructed you according to the Bible.
8:31 - Ephesians 6: 4 says,
"4 Fathers, do not provoke your children to anger, but bring them up in the discipline and instruction of the Lord."
And Deuteronomy 6: 6-7
"6 And these words that I command you today shall be on your heart. 7 You shall teach them diligently to your children, and shall talk of them when you sit in your house, and when you walk by the way, and when you lie down, and when you rise."
9:08 - Saints, thank you for supporting this ministry which contains the podcast, academy, blog, books and journals, Bible studies on Pinterest and Amazon. And if you are new to this podcast, WELCOME!
9:22 - I enjoy hearing from you, rather it's DM's on Instagram, comments on the blog, podcast transcript or email in which everything can be found in the transcript or www.hangingoutwithjesuspodcast.com. I'd love to hear from you because then it makes this feel more like a conversation.
Now come walk with me where we intentionally and daily hang out with Jesus.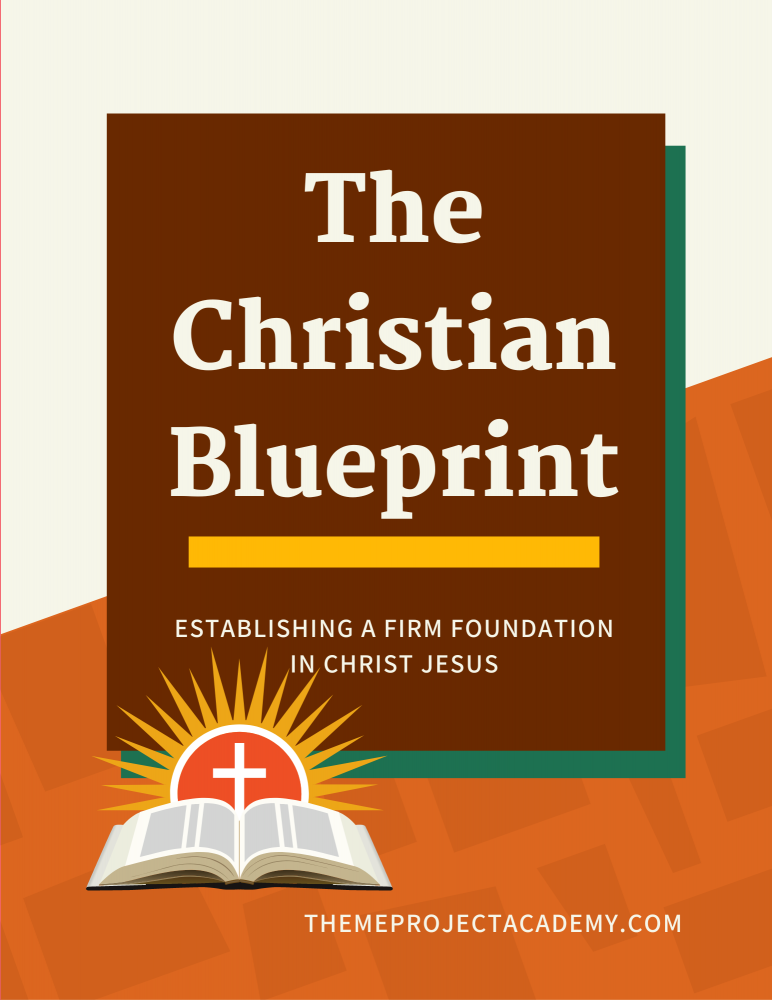 9:57 - Let's pray …
El Roi (El –Roy), The God who sees me, I come in the name of Jesus, feeling alone and desperate in a world that isn't kind, surrounded by well-meaning people who have their own agenda which isn't according to your will. Help us to do your will regardless of the mess we have to go through to complete our mission on this earth. Give us wisdom, knowledge and understanding. And let us be a beacon to another brother- or sister- in- Christ in helping them walk into their destiny. In Jesus Name, Amen.
Key Topics With Time Stamps / Transcript With Time Stamps
11:17 - Saints, this is the episode where I hope you realize that you have a purpose, regardless of how large, mediocre, or small you might think it is because you're purpose, mission in life is vital to us all. It's like a chain reaction.
11:39 - Please take some time to read and study Judges 6 to 8 about Gideon. It's so much that I am not going to be able to cover. Hey, dig into it for yourself. There are so many good nuggets. So good until after I've studied and prayerfully applied, I'm now sharing.
12:09 - Gideon was told by the angel of the LORD to pull down the altar of Baal, sacrifice a bull on the altar and exactly how to do it. And also to cut down the Asherah that was next to it.
12:28 - He was chicken hearted like many of us are and did it at night instead of in the day. Seriously, y'all I'd probably have done the same thing. What about you? Could you imagine tearing down your family idols and pouring prayed over oil olive on it or holy water while they looked at you do it?
13:03 - This is what happened after that:
When the men of the town rose early in the morning, behold, the altar of Baal was broken down, and the Asherah beside it was cut down, and the second bull was offered on the altar that had been built. 29 And they said to one another, "Who has done this thing?" And after they had searched and inquired, they said, "Gideon the son of Joash has done this thing." 30 Then the men of the town said to Joash, "Bring out your son, that he may die, for he has broken down the altar of Baal and cut down the Asherah beside it." 31 But Joash said to all who stood against him, "Will you contend for Baal? Or will you save him? Whoever contends for him shall be put to death by morning. If he is a god, let him contend for himself, because his altar has been broken down." 32 Therefore on that day Gideon[c] was called Jerubbaal, that is to say, "Let Baal contend against him," because he broke down his altar.
33 Now all the Midianites and the Amalekites and the people of the East came together, and they crossed the Jordan and encamped in the Valley of Jezreel. 34 But the Spirit of the Lord clothed Gideon, and he sounded the trumpet, and the Abiezrites were called out to follow him. 35 And he sent messengers throughout all Manasseh, and they too were called out to follow him. And he sent messengers to Asher, Zebulun, and Naphtali, and they went up to meet them.
15:35 - This is the thing I like. A father standing up for his son when the son is doing what is right in the sight of God but to the townsmen he was wrong. Joash is Gideon's father. Can you imagine how Gideon felt having his father not only protect and stand up for him but also for the God Gideon is learning more about?
16:00 - Father's you are needed more than you know. God made the covenant back in the garden of Eden with you, man, first, through Adam. Ladies we are the repentant of that connection. Read Genesis 1 and 2.
16:18 - Look at the result of what happened to Gideon because his father stood up for him instead of giving him over to the townsmen because he tore down Baal's altar. Gideon a new name, Jerubbaal, meaning "let Baal contend against him" because he broke down his altar. And we also read that the Spirit of the Lord clothed Gideon and he sounded the trumpet calling the Abiezrites, people of Manasseh, Asher, Zebulun, and Naphtali to follow him.
16:53 - Joash didn't receive 3 chapters of the Bible like his son, nor did he get as much recognition as his son, and yet that did not stop him from doing what he was called to do. You see Saints, sometimes our biggest moments may be the smallest things we do and yet have the greatest impact.
17:16 - Rather you have children, adult children, grandkids, great-great grandkids, nieces, nephews, little cousins or not, we have to teach our legacy, those coming up behind us how to stand up for Christ and following Christ is worth it. Even God told the Israelites to teach their children (Deuteronomy 6:7) His ways. What are we teaching our children? Ephesian 6:4 says,
4 Fathers, do not provoke your children to anger, but bring them up in the
discipline and instruction of the Lord.
17:58 - Our children and those younger than us, need to see us practicing what we preach. Not compromising or justifying our sins, wrong doings, worshipping our cars or selfies, home and another person more than God. Our kids learn more from our actions than our words, Saints the repetition that is seen - it's powerful.
18:31 - Saints, our children are being absorbed into a culture that doesn't like Christ Jesus and is doing everything it can to convince them one of many things which are:
that He isn't real,

the Bible is old and not applicable for today,

it contradicts itself,

it's written by white men so it can't be trusted.
18:56 - All lies of deception to draw you and our children away from the True and Living God, our Creator, whose Son is Christ Jesus our Lord.
19:08 - But here's the fact. You are the example. Your actions speak louder than your words. Those around you are listening, pondering, practicing, and some are rejecting, which is OK because God's got a journey for them, rather you see it as good or not. The point is you are the example, fact and real life of Christ's existence and miracles.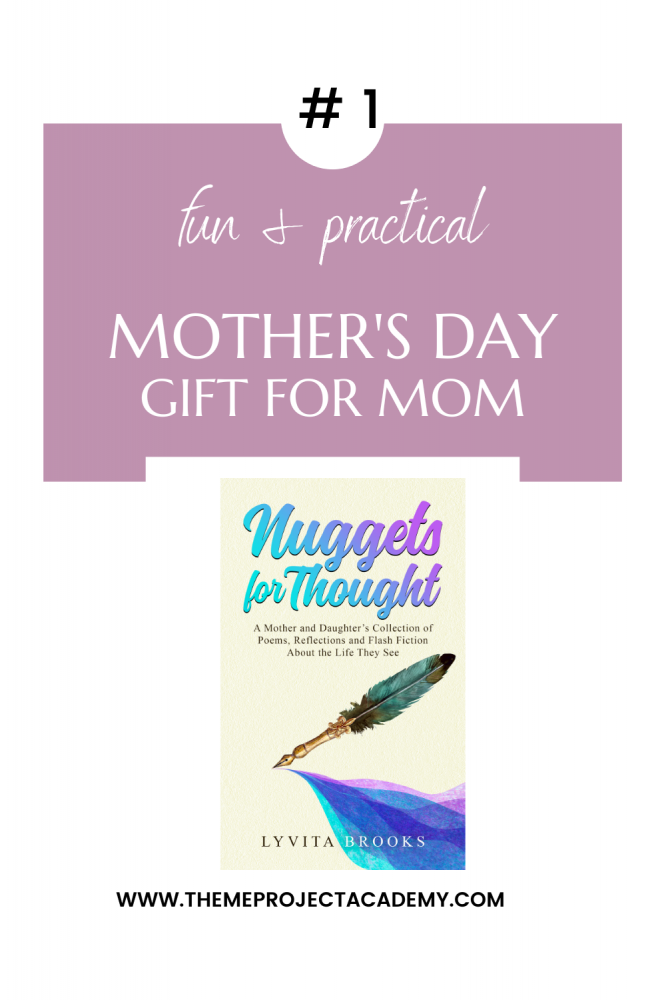 19:39 - Every child will not follow after your ways. Some will rebel until the day you die. The point is that you can't save them, but simply be an example that draws them to accepting and following. Keep praying for that child or love one, because God hears you and they, like you, will have to make their own choice.
20:31 - Well Saints, don't give up on the millenniums or those younger. Be an example of Christ. But first spend time with Christ studying the Bible and praying because you are needed now. Saints, practice what you preach.
20:53 - The next episode was supposed to be about Gideon's end but I had an epitome the other night in which I'm adding a part 2B. I couldn't just leave you hanging on this one without talking about worshipping the True God and other gods. Stay tune. If you get a chance do some studying in Judges 6 to 8 and email me what you have learned at [email protected]
22:41 - So until we meet again over the air waves, intentionally and daily hang out with Jesus.
Shalom
23:00 - Thanks for listening today you may also find it helpful to receive the Me Project Academy newsletter with episode updates, prayer-a-week, spiritual discipline tips and much more. All this and more can be found, including my contact information, on www.hangingoutwithjesuspodcast.com or in the show notes.
Resources Mentioned on the Episode and suggested reading & social media handles:
Calls to Action:
Sign up for The Me Project Academy Newsletter for resources on developing disciplines to help you grow in Christ, prayer and new releases of the podcast.

Website: www.hangingoutwithjesuspodcast.com

@hangingoutwithjesuspodcast (Instagram)

@themeprojectacademy (Pinterest)

[email protected] (for comments)

www.goodreads.com/lyvitabrooks