There is only one God, God Almighty, the Creator of All, the I AM That I AM. And yet, we don't obey His voice but cry to Him when things get to messy for us to handle. The point is that we are worshipping other gods (things, people, etc.) which have no power. Time to make a choice. Which will you serve, completely?
Please enjoy this podcast on your favorite podcast platform. Although efforts were made in editing, this transcript may include a few typos. It's difficult to catch some minor errors. Enjoy!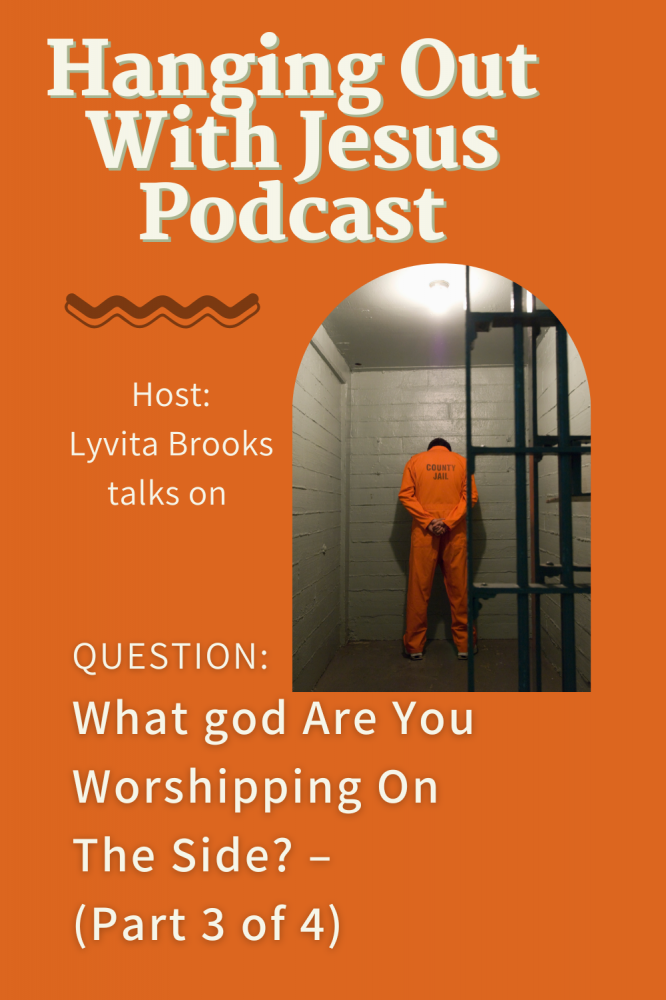 Introduction
Saints, welcome to Hanging Out With Jesus Podcast for Believers who want to strategically Go and Do what God's called you to do, for such a time as this. How? By securing your foundation in Christ through practicing spiritual disciplines and being reminded of who you are and whose you are in order to live purposefully in a collapsing culture.
For more resources, including the free Christian Blueprint, which helps you gauge where you are foundationally in Christ, now, and disciplines to practice for spiritual growth. Visit www.hangingoutwithjesuspodcast.com. You can also subscribe to the Newsletter for twice a month reminders, podcast updates, challenges, spiritual disciplines to practice, and more.
Hey Y'all, I'm Lyvita Brooks, Christian author, Bible teacher, founder of The Me Project Academy, and your host.
Now on to the Intro …
Thank you to everyone for supporting this ministry which contains the podcast, academy, blog, books and journals and Bible studies.
I enjoy receiving DM's on Instagram, comments on the blog, podcast transcript, and email in which everything can be found in the transcript or www.hangingoutwithjesuspodcast.com. I'd love to hear from you because then it makes this feel more like a conversation.
Saints, this is episode 77.
Now come walk with me where we intentionally and daily hang out with Jesus.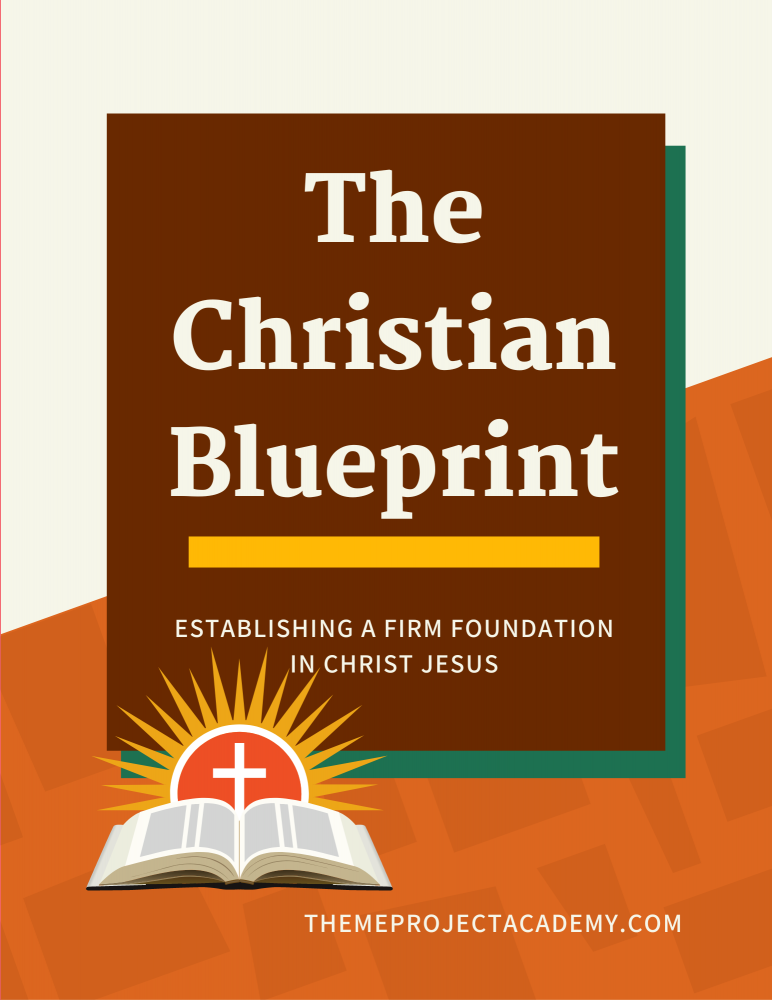 Let's Pray ...
Our Father who is in Heaven, how great thou art. You bless us with air to breathe, movable body parts, hope in our hearts, and a purpose for living. Help us to let go of the sins that so easily entangle us so that we can Go and Do what you have called us to do. Teach us your ways as we dig into Your word, the Bible, and learn of You in order to get to know You, develop a deeper relationship with You, understand You and simply be in Your presence. Help us to be hearers and doers of Your Word. Help us to practice what we preach so that we can leave a legacy that continues to follow after You. In Jesus Name, Amen.
Key Topics With Time Stamps / Transcript With Time Stamps
3:11 - Well Saints, this was supposed to be the last part of this series. But I couldn't leave you without sharing this new insight God revealed to me the other night. It was in the middle of April. You see the more I dug into God's word, the more I found, the more questions arose, and the more answers I saw which led me to question rather this is something I need to know, apply, teach, or experience.
4:09 - Either way you look at it, I had to share it. It really affects us all. Saints, I'm talking about how we say we are followers of Christ but have a god on the side.
4:37 - What am I talking about? You worship Christ, but when you can't find things you ask, Saint Christopher to help you find it. Or you praise Jesus for healing someone but then you give them your lucky coin so they'll always have money in their wallet. Sounds familiar? What about you say you love God but you spend more time learning about what's happening in the news or your favorite shows than reading your Bible?
5:23 - Let me stop here.
5:25 - Episode 75 and 76, I've been sharing nuggets from Judges 6 to 8 about Gideon. Well, I'd like to go another step further. You see we have to live in this world but we are not supposed to be like this world. Saints, there should be a difference. And yes, being a believer, can be and will be painful at times. The point is, we are here to share the gospel and to glorify God. Our reward is in heaven. Don't forget that.
6:01 - Now let's get to the scriptures because I have two nuggets to share. The first one is found in Judges 6:7. We find the Israelites crying out to the LORD because the Midinites, Amorites & Amalekites are raiding them and devouring their produce. So God sent a prophet to remind them of what He did for them. But God also reminded them that, "they disobeyed His voice."
6:36 - Then in verse 28 of Judges 6, you have the townsmen ready to kill Gideon because he broke the altar of Baal and cut down the Asherah beside it.
6:52 - Hold up, let's take another look at that. Israelites are crying out for God's help but then you have Israelites, who are townsmen that are ready to kill for a god whose altar was torn down. Saints, do you see that, Judges 6: 7 & 28, read it when you get a chance or stop the podcast now and check it out, then come back to pick up where you let off. I'll be here.
7:26 - Now the Israelites are crying out to God who brought them out of Eygpt, and yet, they worship another god. Isn't one of the 10 commandments not to worship any other gods? So why do they think God is going to save them when as God said, "But you (Israelites) have not obeyed my voice."
7:51 - I wonder are we, believers, especially Americans, are we like that. Crying out to God to save us from the pressures of like, and yet committing the very sin He says not to because we aren't obeying His voice, either?
8:20 - Saints, this is where the rubber meets the road in Christianity. Either you are or you aren't. Pick a side, but don't bring down the whole body with you. Uplift it.
8:37 - I challenge you to check yourself. What are you desiring greatly from the LORD that you are crying about? Then ask what sin am I holding on to that I am refusing to let go? That second question is going to take guts, if you really want to know the answer and then do what's necessary to let it go.
9:07 - Now the next nugget, I want to share is the one that bothers me the most. The altar Gideon pulled down was his fathers, see verse 25 in chapter 6. And yet, his father, Joash, is the one that is defending him before the townsmen in verse 31.
9:32 - Saints, has Joash changed his view on Baal because he wants to protect his son, or because he suddenly recognized his error from what the prophet said back in verse 28 or was there another reason. Scripture doesn't say, therefore I/we can only speculate. But what scripture does say is that Joash stood against the townsmen, meaning more than a few, not just in defense of Gideon, but I believe in some ways, because he realized that God is more powerful than Baal.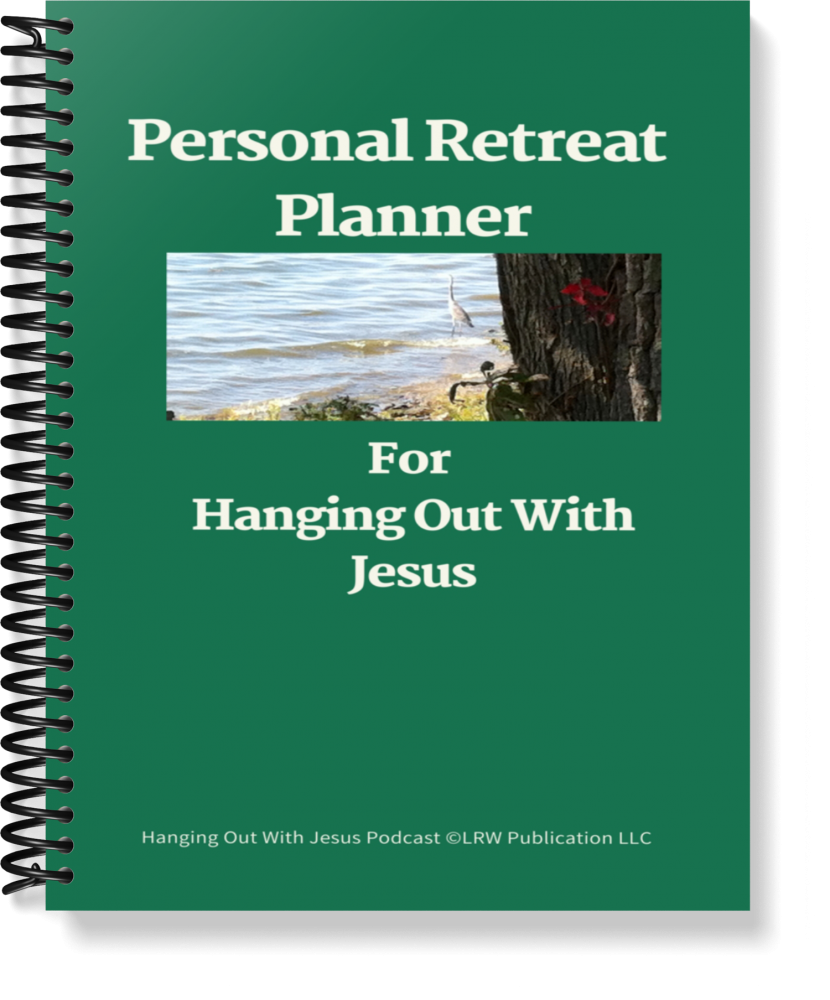 10:18 - Let me read Judges 6: 31 - 32
But Joash said to all who stood against him, "Will you contend for Baal? Or will you save him? Whoever contends for him shall be put to death by morning. If he is a god, let him contend for himself, because his altar has been broken down." 32 Therefore on that day Gideon[a] was called Jerubbaal, that is to say, "Let Baal contend against him," because he broke down his altar.
10:53 - Gideon's dad whom he was afraid of in verse 27, which reads
27 So Gideon took ten men of his servants and did as the Lord had told him. But because he was too afraid of his family and the men of the town to do it by day, he did it by night.
11:15 - Saints, Gideon's dad is protecting him. Whoa! … Why? Was that his dad's altar? Here we find a father defending the right that his son did, because even though it was his altar, it should not have been. Besides, if Baal is all that let Baal take on Gideon. That is if Baal is all that. And y'all it ain't.
11:50 - Saints, the other question should be am I as a believer standing up for my love ones who are doing what God's called them to do, even if it means tearing down the sin I am so blatantly doing?
12:14 - What about standing with other believers who are being persecuted for righteousness sake even though the impact will reduce my income?
13:05 - Saints, remember what I said earlier, "The point is, as believers we are going to suffer for sharing the gospel and for glorifying God, but our reward is not carnal, but spiritual and in heaven. For all eternity. Don't forget that. What we do here will impact our eternity.
13:30 - Reading about Joash and Gideon reminded me of Matthew 7: 21:
"Not everyone who says to me, 'Lord, Lord,' will enter the kingdom of heaven, but the one who does the will of my Father who is in heaven.
13:49 - Saints words are nothing unless backed up by doing. The angel of The LORD demonstrated not just by words but actions of who He was by springing up fire from the rock that Gideon placed the meat and unleavened cakes on.
14:07 - But Joash stood up against the townsmen letting them know that he wasn't only protecting his son, but also standing up for what he believes to the point he told them, "if you contend for Baal then you will die by morning". Seriously, that took faith. I wonder if God said something to Joash about having that altar.
14:38 -So I challenge you with these two things, (1) where are you simply speaking God's word but not applying what you are saying and (2) are you willing to stand up for another believer who is following God's calling even if that means you have to give up the very sin you love doing?
15:25 - God's called you for such a time as this, that's why you are still alive. It's not about you, but Christ Jesus. Ask Him to help you see what sin you are holding onto so much so that you are willing to compromise and be disobedient to doing what God's command.
15:46 -Now Saints read and study your Bible, especially Judges 6 to 8 because God's got something special to say just to you. I leave you with this: We are children of the most High God who are there for our brothers and sisters, even if that means letting go of the sin that so easily entangles us.
So until we meet again, intentionally and daily hang out with Jesus.
Shalom.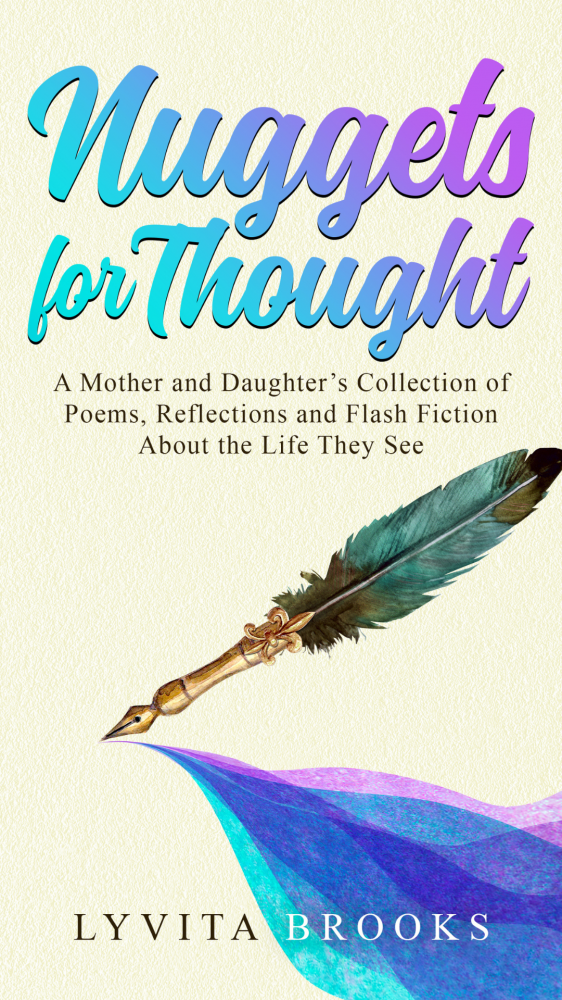 Thanks for listening today you may also find it helpful to receive the Me Project Academy newsletter with episode updates, spiritual discipline tips and much more. All this and more can be found, including my contact information, on www.hangingoutwithjesuspodcast.com or in the show notes.