Do you struggle with internal insecurity and a constant feeling of being unloved? Join me, Lyvita Brooks, in a heartfelt conversation with Cecil Taylor, author of "Live Like You're Loved: Fully Accepting That You Are Loved, Forgiven, Sent and Eternal." Together, we dive into the importance of overcoming these insecurities and embracing our value and worth as God's beloved children. Learn how to move from head knowledge to heart knowledge and develop a mindset and lifestyle that truly reflects the love you receive in Christ Jesus.
Link to Full Transcript: Click Here, then on episode.
Cecil shares practical daily steps for living like we're loved, forgiven, and sent with purpose, as well as the role of the Bible and the Holy Spirit in guiding us through this journey. So take a leap of faith and tune in to this episode that will surely fill your heart with love and inspiration.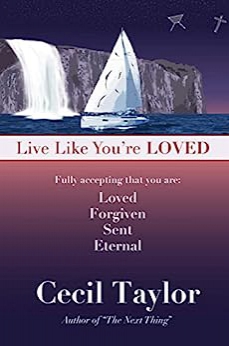 Resources Mentioned on the Episode and suggested reading & social media handles:
· Cecil Taylor Ministries – www.ceciltaylorministries.com
· The Next Thing book by Cecil Taylor
· Live Like You Are Loved book by Cecil Taylor
Calls to Action:
· Sign up for The Me Project Academy Newsletter for resources on developing disciplines to help you grow in Christ, prayer and new releases of the podcast.
· Website: www.hangingoutwithjesuspodcast.com
· @hangingoutwithjesuspodcast (Instagram)
· @themeprojectacademy (Pinterest)
· [email protected] (for comments)
· www.goodreads.com/lyvitabrooks
Thanks for listening. I pray this episode was a blessing to you. If it was, consider subscribing to our newsletter that comes out twice a month with new releases, practical tips, inspirational remimders and so much more.