Please enjoy this podcast on your favorite podcast platform. Although efforts were made in editing, this transcript may include a few typos. It's difficult to catch some minor errors. Enjoy!
Identify rather you are a hot, cold or lukewarm Christian and then decide, ways to refresh you passion.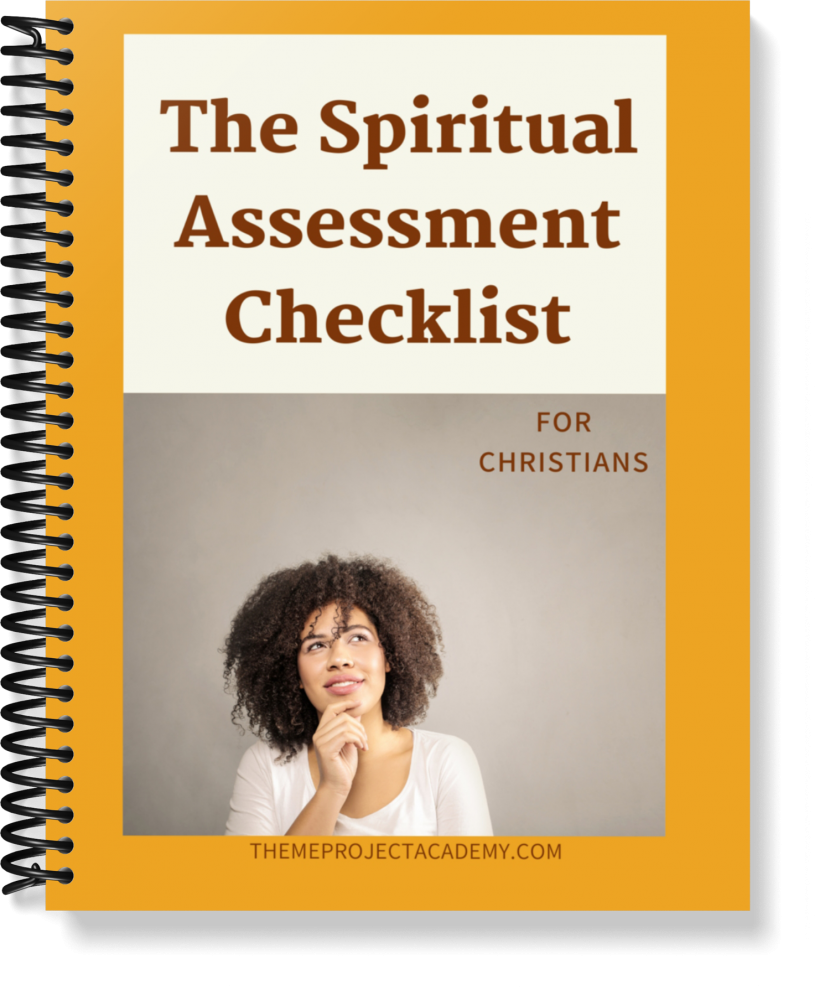 Welcome to Hanging Out With Jesus Podcast where we help you develop spiritual disciplines in order to grow in love with God, your neighbor as yourself.
Hi, I'm Lyvita Brooks, Bible Teacher, Author, Blogger and host of Hanging Out With Jesus Podcast on a mission to equip and encourage Believers to do the work God's especially designed you to do.
If this episode is a blessing to you than scroll down on your podcast platform and write a review and rate it. To receive updates, special events, and the biweekly blog click in the transcript of this episode or go to lyvitabrooks.com to subscribe.
Now, come walk with me, where we intentionally practice being in the presence of God. So stop what you are doing, "Cause it's time to Hang Out With Jesus and me, Lyvita,
1:13 – Now before we begin with prayer, you'll need a comfy place to sit because this is going to be an "eye-opening" kind of episode. Yep, we are going to chill and learn about connecting to our calling.
1:38 – Let's pray …
2:17 – Saints, I was just sitting wondering about, "Why is it so had to know what God's called you to do?" and "Why when you realize, everything seems to get in the way?" Do you feel me? Have you ever talked to God about this?
3:53 – I remember the good old days when I was struggling with my calling. Saints, it's funny. I went to a bible class or girls' gathering or church event, I can't remember now. But that lady said that God gave her a scripture when she asked about her calling.
4:51- Well, I went back home, got on my knees and put the Bible in front of me. Then went to praying. This wasn't the first time, I've talked to God about my calling, and you know, it hasn't been the last. But during that tense moment of knowing God would tell me and fearing that He'd say something I didn't want to do. I finally gave in and said, "God please guide me hands when I open this Bible to my place of calling." Ya'll, it was like the pages were stuck together, as my fingers connected to the edge of the paper and flipped open. Then I prayed about what I was about to see. Even prayed that God would change the page if it wasn't the truth.
6:08 – I finally opened my eyes. Which rested on "I appointed you a prophet to the nations." Saints, that messed me up.
What?
"I'm a Prophet?"
"What's that?"
All my senses went on alert. But the weird thing is now, that I think about it, I wasn't upset, confused, or sad about it. Because the Holy Spirit lead me to read Jeremiah 1: 4 – 10. It was a complete stop. It's like I almost knew that was where I was suppose to stop.
6:30 – Saints, I was a new Christian so you know I never read that book of the Bible and definitely didn't know it was in there. One thing for sure the pages were whiter than usualy.
Now, I know, you aren't supposed to pray asking God to give you an answer by guiding your fingers when you open your Bible. Remember, I was a new Christian and that was all I knew. "The answers are found in the Bible." I also know that God works in mysterious ways. From then till now those verses have kept me focused, when I remember to turn to them. God has also added other scriptures to reinforce them as well as life experiences.
So why share this?
I'm not alone. Sometimes we think we are the only ones going through stuff. But we aren't. Every life experience is being lived not just for you but to share with others, when appropriate. It's funny, I rarely share this verse. It wasn't until three years ago, that I shared it with the young adult ministry in my church. Now, I'm sharing it with you.
9:16 – Here is what I've learned over the thirty years I've been in Christ:
Develop spiritual disciplines that resonate with you.

Be consistent

Take time to be in God's presence without asking anything
Let's look at each one.
9:54 – Develop spiritual disciplines that resonate with you. Well we all know that prayer and Bible study should be spiritual disciplines that all believers do. But it is through these disciplines that I learned about silence, memorizing scripture, meditation, worship and praise, and solitude. It was through being diligent in scheduling time for bible study and reading and prayer daily that they became a routine.
10: 43 – Then once they became a routine, I begin to see the consistency. But what I also found was that, I looked forward to it. It wasn't always about asking. Many times it was just about being silent and letting the Lord know that I am hear and listening. I simply came expecting to be in His presence while knowing that I was because His Spirit, Holy Spirit, is always in me.
11: 47 – Saints, spending time with God is just that. It was those moments when I wasn't asking God anything that I could hear Him the most. Yes, it took time before I got there. It took months just to sit still long enough to quiet all the voices in my head, especially the To Do List and my anxiousness telling me, "We are missing out on our show," "It's taking too long," "He ain't showing up and haven't the last couple of times," and my favorite, "Haven't you sat long enough?" Once I pushed through all those it got easier. Today, do I still hear them. Yeap.
You know what I hear, a more sophisticated version. Same questions, just trickier, for example, "We don't want to do that." "Hurry up." "What are we going to do next?" Let's be clear, that the more sophisticated they got, the more powerful Holy Spirit became in my life. I'm finding that He does more of the fighting now by giving me the words to say and stand on. I found myself yesterday saying, after hearing, "We don't want to do that." I said, "Who you to tell me what I want?" Talking about all voices shut down. I laugh cause Holy Spirit is more than my Guide and Comforter, He's also the cleaner out of my soul.
14:57 – Saints, when you get stuck on what your calling is, or am I doing what God said do, or I know what to do but where do I begin.
15:13 – The answer to all those questions are: Begin with developing spiritual disciplines. This is why I am so adamant about teaching you how to incorporate them into your life, especially Silence. It's in those moments, just seeking to be in His presence that you will find more peace, confidence, and assurance that God is God until everything else just falls into place. Well, over time, I mean. Cause every day is a new day, new experience and a new awakening to knowing, believing and understanding that God is God.
17:01 – Let's take a few minutes to just be quiet. Sit still where you are for 5 minutes and just say, as Samuel did as a young child, "I'm here Lord, Your servant is listening." Are you comfortable? If you get off track and start thinking about other things, then say, "Beep". Then relax into hearing the after noise. And resume with, "I'm here Lord, Your servant is listening. Got it?
18:08 – Let's begin..
22:26 – Did you just relax in the moment? Were you distracted? Had any problem with sitting that long? Don't worry. It's a growing process. It didn't take me overnight. There are times that I still get fidgety, but soon settle in. I know you are wondering will what has this got to do with my calling. A lot. You just spent time with the one who has called you. You just gave your mind a rest from everything and focused it on the one who called you. The more you do that, God will show Himself faithful, His way but in a way that you will understand. Be patient and faithful in developing this discipline, the rewards are worth it. You see Saints, it's not always about what we do, but about who we know. Silence provides the time for getting to know God in away that makes you, your calling and your life meaningful.
24:14 – For your next steps:
Keep doing this. Practicing the spiritual discipline of silence. I've placed the steps on the blog at Lyvitabrooks.com with other things that can help your grow in Christ throughout the month.

The more you practice silence, you will begin to develop this discipline which will become a routine. Try to get up to 15 minutes before the end of the year, while on the job. That means your 15 minute break isn't for smoking, talking, bathroom break, or napping, but for going somewhere, where you want be interrupted and sit quietly staring out the window, a flower, a painting, simply observing your surrounds as you quietly or aloud let the Lord know that you are there and listening. Hey, your will find that it is refreshing. And if anyone asks, just tell them, "I'm hanging out with Jesus."

Saints, don't forget to write a review for the podcast on this platform that you are listening to. Just scroll down until you see write a review or rate. It's small so look closely. Then go to lyvitabrooks.com/blog to print off the steps for Silence and place it in your work space or where ever you go to be silent.

Lastly, consider subscribing to my email list because every other week you will receive an email from me with the newly released blog post with link to new podcast, a book to help you develop the spiritual discipline we are discussing for that week, upcoming events, book reviews, challenges and freebies.
24:38 – Let's pray…
Get our FREE downloadable The Spiritual Assessment Checklist to analyze your walk in Christ and then identify next steps for growing in Grace.
Now until we meet again over the airwaves, intentionally and daily, hang out with Jesus, Shalom.
Consider subscribing for updates and free resources to this blog and podcast.