This episode helps you focus on developing the spiritual discipline of worship and praise. It uses a statement to help you get your Praise On!
Please enjoy this podcast on your favorite podcast platform. Although efforts were made in editing, this transcript may include a few typos. It's difficult to catch some minor errors. Enjoy!
INTRO
This is Hanging Out With Jesus Podcast. The place where we help you develop spiritual disciplines, which create space, for you to grow in love with God, your neighbor as yourself. Life can get messy affecting your joy and passion for the things of Christ. It's through instilling some basic disciplines into your daily lifestyle that can help you focused and grounded in your faith. And here is the place you can learn to do just that.
Well Hello Saints! I'm Lyvita, your host of Hanging Out With Jesus Podcast and founder of The Me Project Academy, on a mission to help you focus on developing disciplines that allow you to fulfill God's call on your life with boldness and courage as you stand for Christ in a fallen world.
If you are new to this podcast…WELCOME! And consider subscribing at lyvitabrooks.com so you can receive resources to help you live a more disciplined life that has meaning. And for the Saints of Hanging Out With Jesus Podcast who regularly listen in…thanks. I truly appreciated your support and hearing how this podcast has been a blessing to you. Please don't forget to share this podcast with others. Go to lyvitabrooks.com. You'll receive a freebie to help you see how to create space in your life to commune with God and fulfill your calling.
Now you will need your Bible, pad and pen for this episode.
So stop what you are doing and come walk with me, where we intentionally practice being in the presence of God.
Saints, it's time to hang out with Jesus and me, Lyvita.
2:12 – Let's pray….
EPISODE BEGINS
3:05 – Happy New Year and Welcome back. Shana Tovah, the Hebrew word for have a good year.
3:19 – When was the last time you gave God some praise. Well let's take a Praise Break because we are still alive, regardless of our body's condition or the mess we are in right now. This is the perfect time to give God praise.
3:50 – The spiritual discipline of Worship and Praise should be a discipline that is engrained into you. It shouldn't just come when times are good but when they are not and when things are running smoothly. In other words, as Psalm 34: 1 says, "I will bless the Lord at all times: his praise shall continually be in my mouth."
4:05 – When you are worshipping you are honor and adoring God the Father, God the Son, and God the Holy Spirit. We serve a triune God. All three are one. And when we worship we are putting God first in our lives, intentionally. Worship is you showing your love, admiration, that you value for God for who He is, what He has done, and more.
4:34 – We do not worship to get things. We do not worship to prove that we are saved. We do not worship to impress others. We worship out of love, honor, respect and cherish our God.
5:03 – Take a few moments: Write this question on the top of your pad –"What do I value most about God?" Now come before God with an open and listening ear, sitting quietly for a moment. Take a few breathes. Now think about the question, "What do I value most about God? Then write your answer.
6:16 – Now think about or find the name of God that relates to what you value most about God.
7:00 – Now take some time to talk to God about what you just realized and what it means to you.
9:27 – Saints, let's give God some praise.
9:39 – Saints, the heart of a Worshipper is to seek to know, amplify and love God in your own unique way.
CALL TO ACTION
11:10 – We will be studying First Corinthians for 2022 with a focus on developing the spiritual discipline Bible Study. Therefore, don't forget to sign up for the 21 Day Challenge praying for ministry, business and self. It consists of 21 scritptures to read and a focus scripture. The only commentary will be what you gleam for God. It will allow you to spend alone time with God in His word, listening for His voice. The complete steps on how to participated are located in the 21 Day Challenge free downloadable/pdf.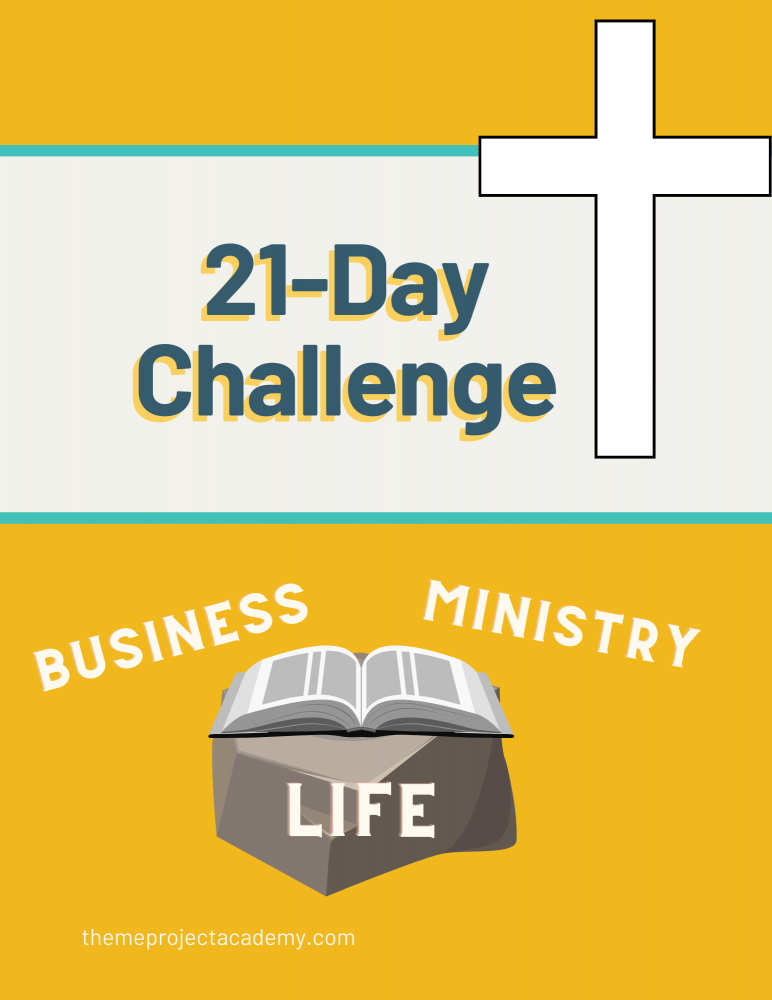 Praise God in season and out of season. In good times or bad. Just praise Him. Praise Him with your mouth, in song, with instruments. Praise ye the name of the Lord.
12:48 – I've asked my father to join us during this time of praise for Holy Communion. So if you need time to get your cup of grape juice or wine and wafer or cracker. Pause the episode and do so now. If not, then remember it's really not about the wine or bread represents. It's about remembering what Jesus Christ has done for you. Let's join my father now.
So until we meet again over the airwaves, intentionally and daily, hang out with Jesus.
Shalom!
Lyvita Brooks is the host of Hanging Out With Jesus Podcast and the founder of The Me Project Academy. She is the author of 31 Days of Silence: A Journal for Developing the Discipline of Listening. You can follow her on Instagram or Pinterest. Join her Thursday Tips email list about focusing on developing disciplines to help you do all God's called you to do.