Saints, this episode is either going to challenge you or make you mad. We are talking about p-r-i-d-e. Yep, the sin called pride. It has a way of sneaking up on you. And before you know it, BAM. It's in full swing and sometimes you don't even realize it.
Please enjoy this podcast on your favorite podcast platform. Although efforts were made in editing, this transcript may include a few typos. It's difficult to catch some minor errors. Enjoy!
Introduction
Welcome to Hanging Out With Jesus Podcast for believers who know what God's called you to do but you need some help in getting it done or even started. With work, children, a spouse, pets, church duties, returning back to school, laundry, and of course cooking, how can you manage your time and spend time hanging out with Jesus.
Saints, Breathe (breathe aloud)
We have three ways to support you and you can receive this support in your email just by going to lyvitabrooks.com/subscribe.
Hi, I'm Lyvita, your host, founder of The Me Project Academy and producer of The Me Project Academy Newsletter.
The three ways we provide support to help you manage your time and be able to spend quality time with Christ Jesus.
First, Bible study, webinars through The Me Project Academy to help you manage your time and be able to spend quality time with God.
Second, this podcast is released the 2nd and 4th Thursday of each month with me and sometimes a guest will share how they developed spiritual disciplines to manage their time in order to spend time with God.
And third, The Me Project Academy Newsletter that contain tips for managing your time, words of encouragement, and much more but it is also the way to get Prayer-A-Week and the podcast sent directly to your email. To get started, click on the The Me Project Academy Newsletter link in the comments or go to www.hangingoutwithjesuspodcast. And please write a review, on your podcast platform.
So stop what you are doing and come walk with me, where we intentionally practice being in the presence of God.
Saints, it's time to hang out with Jesus and me, Lyvita.
2:30 - Let's pray
Main Points
3:55 – Introduction of Kristi Gaultiere, cohost of Soul Talks Podcast and SoulSheparding Network
4:45 – Discussing Kristi and Bill Gaultiere's recent episode on Renewing your entire person as you age
6:30 – Sharing how pride sneaks up as you age.
7:10 – What the Bible says about pride?
7:50 – Kristi shares her expertise in counseling.
8:15 – Reading of First Corinthians 4:6 - 7, 14 – 19 .
9:45 – The subject of pride can be confusing.
10:15 – Prideful vs Puffed-up
13:10 – Why is boasting such a problem?
15:15 – The struggle with saying, "I'm proud of my child?"
18:15 – Subtle ways we can recognize pride in our lives.
18:50 – Spiritual Disciplines that we need to develop in order to keep us from falling so easily into the grip of pride.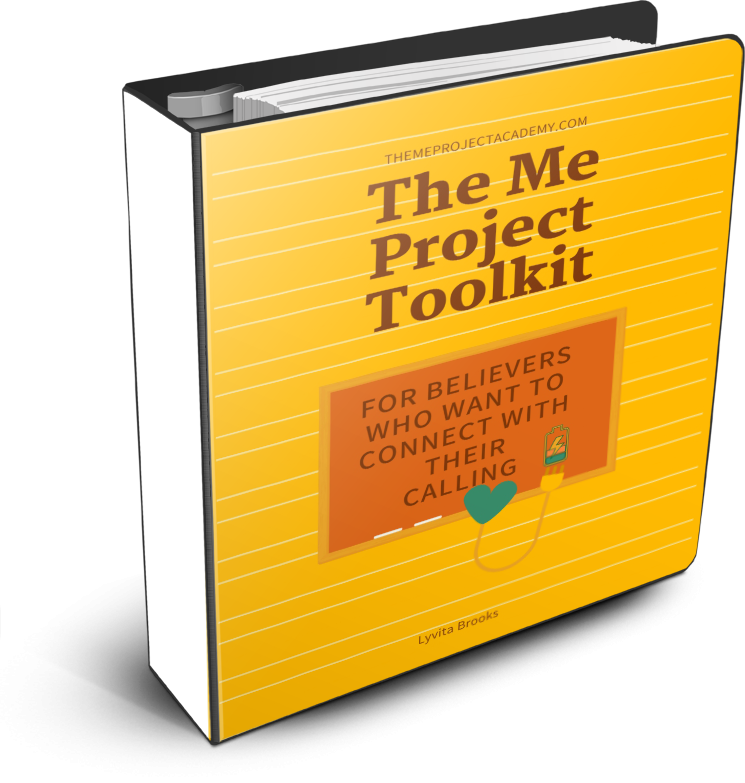 A resource to help you develop disciplines to keep you on track from falling into the grips of pride.

20:30 – Being prideful about practicing spiritual disciplines is another sneaky way pride can get you off track.
22:45 – What do we do when we see we are prideful?
23:42 – Dallas Willard's 3 steps to Humility are mentioned.
27:22 - So what's on your plate for 2022, and how can the believers get in touch with you?
30:27 – How discouragement can tempt us on becoming prideful in our self-reliance?
31:42 - Any parting thoughts?
36:10 – Kristi Gaultiere closes us out in prayer.
Lyvita: So, until we meet again over the airwaves, intentionally and daily, hang out with Jesus.
Lyvita and Kristi: Shalom!
List of resources mentioned in episode, suggested reading & social media handles:
Calls to action: