Saints, the Apostle Paul considered himself Timothy's and the Church of Corinth's spiritual father. In this episode we are going to talk to a Dad, a believer, about how his children had an impact on writing a children's bible and his impact on them. He's got a lot to share. So ladies, share this with your gentlemen, young and old. Gentlemen, you may want to take some notes.
Please enjoy this podcast on your favorite podcast platform. Although efforts were made in editing, this transcript may include a few typos. It's difficult to catch some minor errors. Enjoy!
Introduction
1:10 -Welcome to Hanging Out With Jesus Podcast for believers who know what God's called you to do but you need some help in getting it done or even started. With work, children, a spouse, pets, church duties, returning back to school for another degree, laundry, and of course cooking, how can you manage your time and still spend time hanging out with Jesus.
Saints, don't spiral. Just breathe!
We are here to help.
Hi, I'm Lyvita, your host, founder of The Me Project Academy and The Me Project Academy newsletter.
The Me Project Academy newsletter is FREE for busy, overworked and overwhelmed Christians who want to live an organized and disciplined life in order to Go and Do what God's placed on your heart.
It is delivered twice a month and includes Prayer-A-Week. We all need someone to pray with sometime. To get started, go to www.themeprojectacademy.com and scroll down to the newsletter.
Saints, my hope is that this tool cause you to stop and pivot towards doing what you are called to do.
So, come walk with me where we intentionally and daily hang out with Jesus.
2:45 - Let's pray
Key Points with time stamps
3:30 – Introduction of Michael.
9:00 – Michael Andrew shares what his book, The Good Book Kids- The Old Testament – A Book for all Children, is about and what caused him to write it?
14:35 – Michael Andrew discusses the uniqueness of The Good Book Kids.
18:45 – Lyvita asks Michael what Biblical character does he try to portray?
21:30 – Michael shares the spiritual disciplines he use to manage his time?
24:45 – Michael talks about the importance of sharing your faith with your children through "having a passion" for what you do.
28:30 – Michael shares how his father absence effected how he raised his children.
36:15 – Michael's big wake-up call as a father.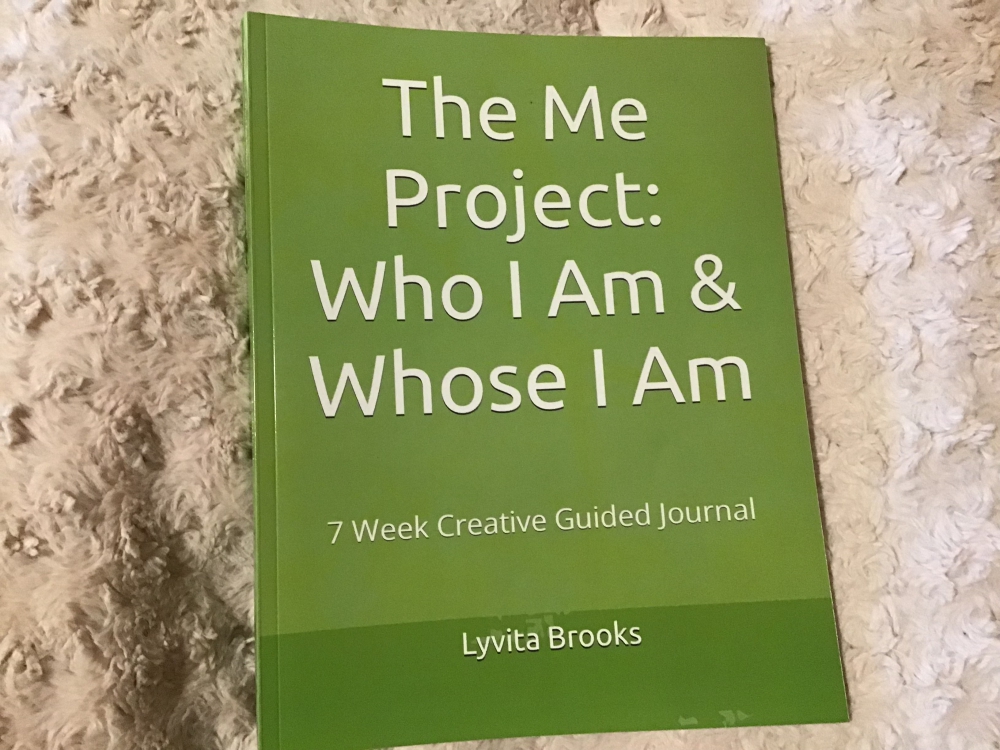 Join your child in a bible study where you, both, can grow in your faith by doing a series of projects with the Lord.
37:15 – Michael included a page around parents praying for your children and children praying for your parents.
38:55 – Michael's last words of encouragement to father's.
42:15 – Michael talks about what is in his plans for 2022 and 2023, Lord willing.
46:00 – Michael ends in prayer
Shalom!
List of resources mentioned in episode, suggested reading & social media handles:
The Good Book Kids- The Old Testament – A Book for all Children by Michael Andrew
Calls to action:
Sign up for The Me Project Academy newsletter and Prayer-A-Week.
Follow me on Instagram @hangingoutwithjesuspodcast
Follow me on Pinterest @themeprojectacademy
Shareable link for Hanging Out With Jesus Podcast: Click Here