How to use journals to organize your life, set goals, measure goals and maintain SMART Goals? This episode talks about how setting clear goals can help you be a better doer for completing your goals.
Please enjoy this podcast on your favorite podcast platform. Although efforts were made in editing, this transcript may include a few typos. It's difficult to catch some minor errors. Enjoy!
Introduction
Saints, welcome to Hanging Out With Jesus Podcast, I'm Lyvita Brooks, Christian author, Bible teacher, and founder of The Me Project Academy, bringing you information on how to live in a corrupt world which refuses to accept the word of Christ Jesus. This podcast gives you a wake-up call to who you are and whose you are, and how to practice spiritual disciplines to help keep you and yours faithful, in a fallen world which is not your home. John 14:23 says, ""If anyone loves Me (referring to Christ), he will keep My word, and My Father will love him, and We will come to him and make Our home with him."
You can find this episode transcript, our free Christian Blueprint and much more at www.hangingoutwithjesuspodcast.com.
Now on to the show …
1:15 - This is episode 71 and I'm talking about how to use journals to help you Sum Up, Set the Course and Sail into completing the goals, set up by you and Holy Spirit.
If you enjoy this episode then check out episode 69 called Setting Goals with Holy Spirit. Then 70 about reducing your social media intake
So the discussion on journaling is coming up...
1:50 - So in Book Talk …
I ran across this book called 21 Days of Breakthrough Prayer The Power of Agreement by Jim Maxim. Saints, it is my devotional for the next 21 days. I love it.
2:45 - One of the things he shares in this devotional is that "This daily discipline you have chosen, this activity of prayer, keeps your mind on the things of God and will make you the kind of person whom God can use to pour His love and power on a lost and dying world."
3:20 - The spiritual discipline of prayer, keeps your mind on God. Wow! As I record this, I'm on Day 11 where it reminds you of Isaiah 26:3 "You will keep him in perfect peace, whose mind is stayed on You, because he trusts in You."
3:38 - Saints, making prayer a daily part of your day, takes practice, takes a mindset change, and takes boldness to be different. True you can pray anytime but there is something about meeting a friend daily for tea and the joy of being in there presence to just talk, vs a quick call and then you are on your way.
4:07 - There is a battle against prayer. Things seem to keep getting in your way. Oswald Chambers said it well, "The battle of prayer is against two things: wandering thoughts and lack of intimacy with God's character as revealed in His Word. Neither can be cured at once, but they can be cured by discipline."
Saints, you want peace, to be all that God's called you to be, then practice the spiritual discipline of prayer. God's listening.
4:53 - Two personal updates …
Well Saints, this is it. The conclusion of the 21 Day Spiritual Diet Challenge. That is for those who took the challenge. Now if you took a different challenge or did a 21-Day Daniel Fast and Prayer or something similar in January, then its celebration time because you finished the task, you stood the test of time. Let's Celebrate and praise the Lord.
Thank you to everyone for supporting this ministry which contains the podcast, academy, blog, books and purchasing journals, Bible studies on Pinterest and Amazon.
I enjoy receiving comments on the blog, podcast transcript, YouTube and through email in which everything can be found in the transcript or www.hangingoutwithjesuspodcast.com. I'd love to hear from you because then it makes this feel more like a conversation.
Secondly, Nuggets for Thought is suppose to be out but wait until next week. Check the website. You can pick it up now. I've attached a link in the notes.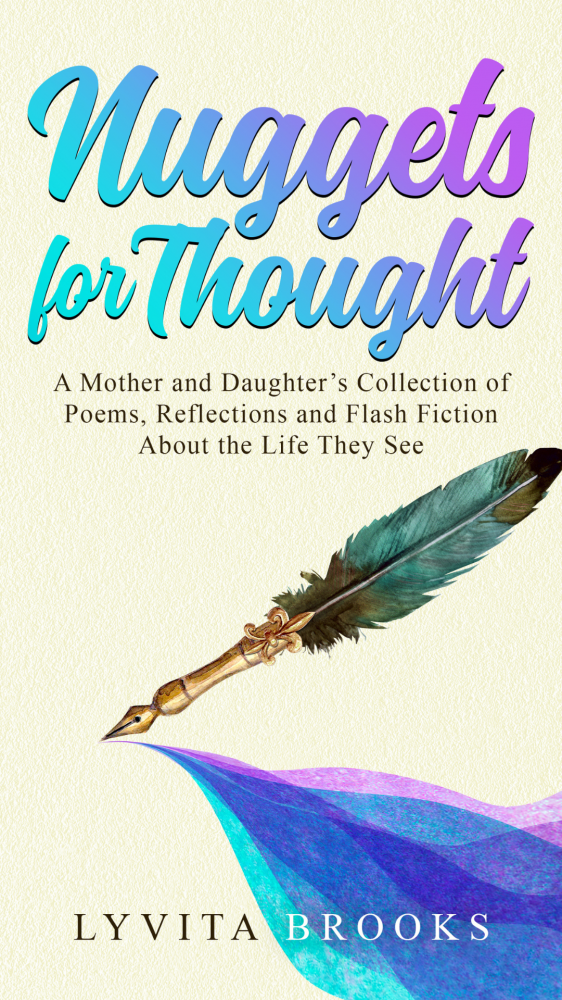 Now come walk with me where we intentionally and daily hang out with Jesus.
Key Topics With Time Stamps / Transcript With Time Stamps
7:17 - James 1: 22- 25
22 But be doers of the word, and not hearers only, deceiving yourselves. 23 For if anyone is a hearer of the word and not a doer, he is like a man who looks intently at his natural face in a mirror. 24 For he looks at himself and goes away and at once forgets what he was like. 25 But the one who looks into the perfect law, the law of liberty, and perseveres, being no hearer who forgets but a doer who acts, he will be blessed in his doing.
Saints, it's time to Sum it up, Set the Course, and Sail! What do I mean? Well, when you are in enemy territory or fighting for love ones, you need a plan. Yes, a plan that is more than just praying all the time. It involves being a hearer and doer of God's word.
8:33 - Let's start with Sum It Up. I hope you took the month of January to talk to Holy Spirit about your goals for 2023. Did He give you a word for the year, a phrase or a song? For example, God gave me a phrase this year. It is, "Blossom where you are planted." It's time for me to concentrate on where I am and growing that to it's fullest. What about you? Did you take any of the 13 prompt starters mentioned in episode 69 to help you start a conversation with Holy Spirit? Well if you did, now is the time to sum up what you have talked about. What is the conclusion of all ya'll have talked about in January?
Now if you haven't take some time to get with Holy Spirit to discuss what should your goals be for 2023, after listening to episode 69. It is worth your time because, Saints, our lives are hidden in Christ. The only way to truly know you is to know Christ. Time to take time. That's where being a hearer in Christ Jesus comes from.
10:14 - Now let's Set The Course. What do I mean by this? Well now it's time to put what we have heard into doable action steps. It's doing time!
Well, I know many of you have heard about SMART goals. That is the acronym for:
S – stands for specific, that's writing goals so clearly that anyone who reads it can understand it. For example: I will eat one apple a day.
10:51 - M – stands for measurable, that's how will you be able to tell rather you met your goal. For example using the goal of "I will eat one apple a day". Well I can measure that by the number one. If I don't eat one. Then it's none. If I ate half then it's half and so one. But it is measurable.
11:19 - A – stands for achievable, this is setting yourself up for being able to accomplish the goal. For example, if eating three apples a day will never happen, especially because this is your first time. Well set the bar where you know you will do it but with a slight incline. For example you know you can eat one apple for 6 days without a problem, but adding one more day, well that's the challenge which is doable and a slight stretch to make it a challenge.
11:52 - T – stands for time-bound, which is a specific timeline for completion. Meaning, when can you celebrate this accomplishment. For our example: I will eat one apple a day until March 31, 2023.
Now that may seem like a lot to remember when setting your goals but just remember this, to be successful in your growth in Christ, it's going to take some effort.
12:33 - So think of it like this. Write a goal that is so clear anyone can take it and run with it and do it, knowing that it has a deadline.
12:58 - I'd like for you to take one of your goals. I'm going to use my personal goal of cooking. The goal is to cook two meals a week, one for lunch and the other for dinner until the end of the first quarter. Can you run with it? Is there a deadline so I don't have to keep doing it forever? Is it easy to understand? Can you measure it?
Now lunch isn't a problem. The stretch comes when it's dinner. This will force me to eat more, cause me to learn something new and direct my attention away from writing and podcasting, and force me to plan two meals without feeling overwhelmed.
14:34 - Now that the course has been set. You know what your goals are, the only thing left is to sail.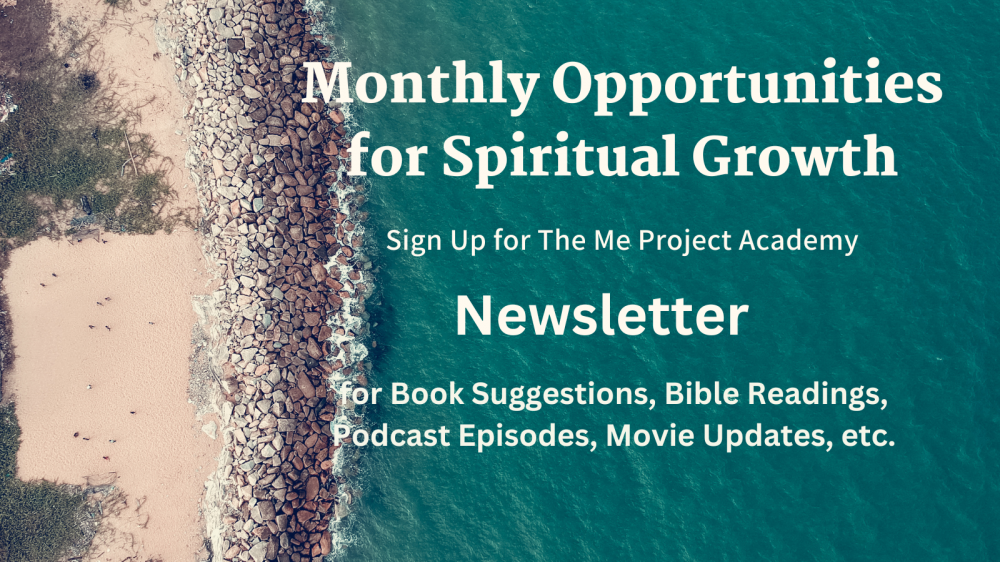 Join us in sailing!
14:48 - Let's Sail. That simply means do. For my example about cooking two meals a week. The first thing I need to do is set what day I want to cook for next week and put it on my calendar. The second thing is decide what to cook. Then purchase the items. Lastly, cook the items. I have four steps. The moment I set that date, I've began to sail. The goal has been put into motion. Now what's your first step. So go and do it. Pause the tape. I can wait. (make waiting sounds) How was it?
15:37 - Saints, there is nothing unique or fancy about summing it up, setting the course and sailing. But what is practical and realistic about it is that it works when getting you to set sail into doing what you are suppose to be doing.
15:56 - Now maintaining is another problem. So let's address that. How to keep sailing or better yet adjusting the rutter to stay on course?
16:10 - Let's talk about maintaining the sail. That's where practicing spiritual disciplines come in. For example, journaling. Keeping a daily or even weekly journal of what is happening in your life can help you see when you are beginning to get off course. When you need to adjust your rutters. Journals are a recording of your thoughts and feelings to understand them more clearly, to understand yourself more clearly, to understand your God more clearly and see how He is leading you.
16:43 - Journals have long been recognized as a great tool to use for meditation, a way of letting go of things that bother you, an effective way to reduce stress, help with depression and anxiety, focus your mind and organize your life.
17:02 - I keep a daily journal which I can tell when things get off task because I stop writing in it. It's not because I forget, I just don't wanna. That's when I do return and see what I've done wrong or gotten off track. Even my prayer time and Bible study goes haywire because for me a journal contains a lot of thinking and processing for my stories, podcasts, bible studies, business, life, etc. I even use it to sort out my thoughts around books I'm reading.
17:40 - Let me share how I keep my journal.
First. The first two pages are deginated for the table of content and the third page is designated as my goals page. These are my goals that I transfer from journal to journal for that year unless, something changes. Then starts the journal pages which I number beginning with page 2. I only do even numbers because the back of it is the odd number.
18:13 - My table of content will depend on what's written inside of the journal. For example, I may have Sabbath as a title but 8 different page numbers where I talked about my Sabbath time. I might have a title called, story ideas at night with page numbers from different places in the journal. I even have schedule change as a title because I often like to change it up.
18:48 - In other words my journal contains everything including at times my prayers. More about in my March episode where Sandy Cooper of MomCast Podcast and I will share our prayer journals with you. But for now let's continue with journaling.
19:15 - I do have a journal for writing, like free verse or starting a story but I also have my main journal where a story might hit me at night and I don't want to go get the writing journal, so I'll put it in the main journal and title it in the table of content.
19:35 - I have famous sayings in my journals. I have basically one main journal with a prayer journal. Those are my main ones. Now I have secondary journals, I just gave them that name for the purpose of this epsidoe. They are specific to what I need them for. For example, I have a writing/poetry journal, journal for my notes about podcasting, business ideas, learning Pinterest which I use, learning Instagram which I did use and learning YT which I don't use because I'm not there yet. Now these are basically for notes and honing my craft. I keep them all in one place so I can see them at a glance because they are very specific.
20:17 - Simple rules for journaling? Date, private, write & weekly review.
21:25 - Difference between diary and journaling? A diary is just recording specific events and experiences. It's like telling what happened that day in detail but a journal goes deeper into your thoughts, feelings, and emotions about the event or experiences and what you learned from them. You can even talk to God through your writing in your journal. I do that a lot.
There are times, "I am thinking things through and before you know it, I've changed the whole writing into Lord, did you see that?" "How did that happen?" "I didn't even see it coming, did you?"
22:24 - Journaling is a way of releasing all that stuff in your head so that you can hear from your God. It helps you sort out the clutter and even helps you understand God's word as you dissect it under the watchful guidance of the Holy Spirit.
22:40 - Now when is the best time to journal?
23:41 - For a business – at the end of the work week. This way you can assess your week to better plan for the upcoming week. I usually do a power planning every Friday for about an hour.
24:05 - For personal – that depends on your time. I usually do mine in the morning during my quiet time. At the end of the week I will reread the week but I don't do it all the time. It depends because I do more of this at the end of the month.
24:20 - Night journaling is good for people who have difficulty sleeping because it allows you to get everything out of your head so that you can rest without the worry because the paper now has the worry on it instead of you. You can also use it to talk to God, as a form of meditation to clear your mind before going to sleep or shouid I say allow you to go to sleep.
26:02 – Saints Set Sail
So Saints, let me sum up this episode
And set the course
So we can sail into doing what God's called us to do
You've got your goals
Your objectives and tools
Now write them down
Just a journal or two
Listen my friends
Hear me loud and clear
Time to apply what you have specifically written down to do
By putting a date to start and complete
So don't be afraid
To set sail to an unknown place
Especially when the Holy Spirit
Is the one guiding you with a course set
For completion and success.
By Lyvita Brooks
26:40 - Saints, I pray you set sail instead of hanging out in the harbor. Ya'll until we meet again over the airwaves, intentionally and daily hang out with Jesus.
Shalom!
Resources Mentioned in This Episode:
Calls to Action:
Sign up for The Me Project Academy Newsletter for resources on developing disciplines to help you grow in Christ, prayer and new releases of the podcast.

Website: www.hangingoutwithjesuspodcast.com

@hangingoutwithjesuspodcast (Instagram)

@themeprojectacademy (Pinterest)

[email protected] (for comments)

www.goodreads.com/lyvitabrooks