Today we are going to talk about the spiritual discipline of prayer journaling. Its benefits, how we do it, ways to get started and alternatives to journaling.
Please enjoy this podcast on your favorite podcast platform. Although efforts were made in editing, this transcript may include a few typos. It's difficult to catch some minor errors. Enjoy!
Introduction
Saints, welcome to Hanging Out With Jesus Podcast, I'm Lyvita Brooks, Christian author, Bible teacher, and founder of The Me Project Academy, bringing you information on how to live in a corrupt world which refuses to accept the word of Christ Jesus. This podcast gives you a wake-up call to who you are and whose you are, and how to practice spiritual disciplines to help keep you and yours faithful, in a fallen world which is not your home. John 14:23 says, ""If anyone loves Me (referring to Christ), he will keep My word, and My Father will love him, and We will come to him and make Our home with him."
So if you can find this episode transcript, our free Christian Blueprint and much more at www.hangingoutwithjesuspodcast.com.
Now on to the show …
1:10 - This is episode 73 and I'm talking with Sandy Cooper of The Balanced MomCast Podcast. She was on episode 70 talking with us about her experience of unplugging from social media for a year. Now Saints, that's one for revisiting.
Today we are going to talk about the spiritual discipline of prayer journaling. It's benefits, how we do it, ways to get started and alternatives to journaling. That's coming up in the interview section.
1:55 - Some personal updates …
Praise God, Nuggets for Thought is out. Saints, I put a link in the notes below. Thank you to everyone that wrote a review, still reading the book and to those who are going to pick it up. It has been a joy putting this together. My mother's poems are finally published. Can you believe it? I'm still overjoyed. It's like … Whew! … Finally, I can rest knowing I kept my word to her.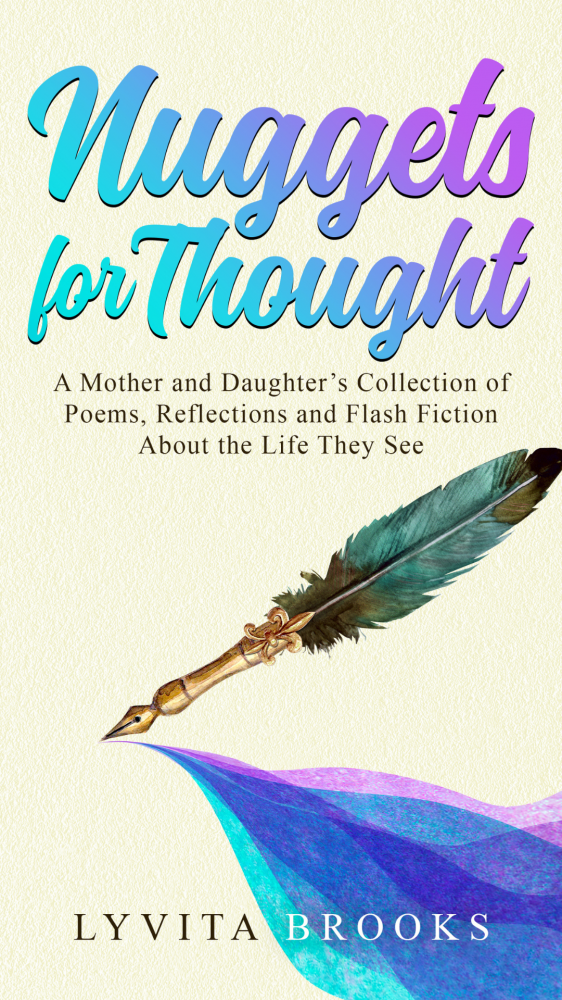 You will be able to find Nuggets for Thought on Amazon, the print and ebook and also IngramSpark for now. I am branching out to other locations. Also write a review for the book, where ever you purchased it, so others will be encouraged to read it. Thank you to everyone for supporting this ministry which contains the podcast, academy, blog, books and purchasing journals, Bible studies on Pinterest and Amazon.
3:15 - I enjoy receiving comments on the blog, podcast transcript, YouTube and through email in which everything can be found in the transcript or www.hangingoutwithjesuspodcast.com. I'd love to hear from you because then it makes this feel more like a conversation.
Now come walk with me where we intentionally and daily hang out with Jesus.
3:50 - Let's pray
Spiritual discipline of Prayer Journaling
5:55 - Saints, once again I ask, have you seen the movie, War Room. I love it. I love the persistence and dedication that the actress portrayed in her prayers, regardless of how things turned out, she kept praying. I also like how she became bored with hearing the other actress, portrayed by Priscilla Shirer, complaint about her problems. Sometimes we need to vent, but there are more times we need to pray/ talk that thing out with Holy Spirit.
Saints, there is something awesome about having a relationship with God, that many of us are afraid to tap into and I think it's because we don't spend enough time with Him to get to know Him. We have allowed the world to conform our understanding of who He is instead of the Bible. My hope is that this episode will inspire you to spend time with God using the spiritual discipline of prayer journaling.
6:55 - I've asked Sandy Cooper of The Balanced Momcast Podcast to join me again on the podcast because I want to share with you about recognizing when God is at work in your life through prayer journaling.
We are going to talk about prayer journaling which is a written record, kept regularly, of one's experiences in prayer. Simply put. Sandy, would you like to add anything to that?
Strategically Using a Prayer Journal Discussion Topics:
8:00 – Sandy talks about not getting hung up on "prayer journaling".
11:00 – Prayer journaling is one way of setting a goal to spend time with the Lord.
16:00 – Discussed the meaning of "A deeper foundation requires prayer
19:35 – Two reasons why Sandy Cooper uses a prayer Journal
22:20 – Sandy shares her prayer journal strategy
23:45 – Explanation of "Meeting God first thing in the morning"
24:15 – The impact that The Armor of God by Physilla Schrier book had on Sandy Cooper's prayer life/ prayer strategy.
32:10 – Sandy Cooper shares the organization of her prayer journal
37:57 – The host, Lyvita Brooks, shares the organization of her War Room Binder/ Journal
42:40 – Encouragement from Sandy Cooper to those that feel spending time with the Lord is daunting.
Important Facts about Prayer Journaling
Let's make sure everyone is on the same page. Journaling is a spiritual discipline and so is prayer journaling. We've talked about journaling on the last two episodes, so go check them out about that.
Both, journaling and prayer journaling are disciplines we use to spend time hanging out with Jesus. Journaling nor prayer journaling is written in the Bible as a command for us to do. And yet, prayer journaling is a biblical concept.
What we find is that prayer journaling can date back to the times of the Psalms, because Psalms are "journaled" prayers put to music. They even became the songs that the Israelites used in worship. And we know that the book of Psalms date back to Moses, Asaph and even King David times. They brought comfort and clarity to a people that used them as their own prayers. That's why it's OK for us to pray and/or sing God's word back to Him. These men journaled their thoughts and prayers under the inspiration of the Holy Spirit. Their cries to the Lord, their praises, etc.
Sandy prays us out
Thanks for listening today you may also find it helpful to receive the Me Project Academy newsletter with episode updates, prayer-a-week, spiritual discipline tips and much more. All this and more can be found, including my contact information, on www.hangingoutwithjesuspodcast.com or in the show notes.
So until we meet again over the airwaves, intentionally and daily, hang out with Jesus.
Lyvita and ___: Shalom!
Resources Mentioned on the Episode and suggested reading & social media handles:
Calls to Action:
Sign up for The Me Project Academy Newsletter for resources on developing disciplines to help you grow in Christ, prayer and new releases of the podcast.

Website: www.hangingoutwithjesuspodcast.com

@hangingoutwithjesuspodcast (Instagram)

@themeprojectacademy (Pinterest)

[email protected] (for comments)

www.goodreads.com/lyvitabrooks
Special Freebie for You or Someone You know!
Lyvita Brooks is the host of Hanging Out With Jesus Podcast and founder of The Me Project Academy. Her debut book is Nuggets for Thought that contain her mother's writings which fulfills a long – time – coming promise. Find out more about her by receiving twice monthly the email newsletter. Shalom!