Setting Goals can help you grow in Christ, see how far you are towards accomplishing your goals, motivate you to go further and eliminate the excuses. Two author - podcasters share how goal setting helped them finish their books and become a part of the podcaster world which they knew very little about.
Please enjoy this podcast on your favorite podcast platform. Although efforts were made in editing, this transcript may include a few typos. It's difficult to catch some minor errors. Enjoy!
Introduction
Saints, welcome to Hanging Out With Jesus Podcast, I'm Lyvita Brooks, Christian author, Bible teacher, and founder of The Me Project Academy, bringing you information on how to live in a corrupt world which refuses to accept the word of Christ Jesus. This podcast gives you a wake-up call to who you are and whose you are, and how to practice spiritual disciplines to help keep you and yours faithful, in a fallen world which is not your home. John 14:23 says, ""If anyone loves Me (referring to Christ), he will keep My word, and My Father will love him, and We will come to him and make Our home with him."
So if you can find this episode transcript, our free Christian Blueprint and much more at www.hangingoutwithjesuspodcast.com.
Now on to the episode …
49.0 - This is episode 74 and I'm talking with Rosemarie Downer of All Things Faith Walk Podcast. We are sharing how goals helped us become authors and podcasters who practice what we preach in order to advance the kingdom of God. We practice daily that which we want to become a discipline in our lives in order to create space for fellowshipping with God.
Saints, it's always about spending time with the Lord, developing the discipline of goal setting, helps you do that. How you ask, Rosemarie Downer and I will share that in the interview section that's coming up.
1:41 - -Saints let's take a few moments to talk about excuses. You see it's excuses that stop us from moving forward. Let me share a few from the Bible:
Exodus 4:10-14 (ESV)
"But Moses said to the Lord, "Oh, my Lord, I am not eloquent, either in the past or since you have spoken to your servant, but I am slow of speech and of tongue." Then the Lord said to him, "Who has made man's mouth? Who makes him mute, or deaf, or seeing, or blind? Is it not I, the Lord? Now therefore go, and I will be with your mouth and teach you what you shall speak." But he said, "Oh, my Lord, please send someone else." Then the anger of the Lord was kindled against Moses and he said, "Is there not Aaron, your brother, the Levite? I know that he can speak well. Behold, he is coming out to meet you, and when he sees you, he will be glad in his heart."
Saints don't be like Moses in this instant. Even the great oracles, rappers, singers, etc. had to practice inorder to make themselves better. Because they realized that being good, wasn't enough when you are doing it for the Lord.
3:31 - Jeremiah 1:4-10 (ESV)
Now the word of the Lord came to me, saying, "Before I formed you in the womb I knew you, and before you were born I consecrated you; I appointed you a prophet to the nations." Then I said, "Ah, Lord God! Behold, I do not know how to speak, for I am only a youth." But the Lord said to me, "Do not say, 'I am only a youth'; for to all to whom I send you, you shall go, and whatever I command you, you shall speak. Do not be afraid of them, for I am with you to deliver you, declares the Lord."
Saints even age can't be an excuse to doing what God's called you to do, especially in a world that will benefit greatly from what God's called you to do, say, and live through.
4:30 - Luke 14:18-20 (ESV)
But they all alike began to make excuses. The first said to him, 'I have bought a field, and I must go out and see it. Please have me excused.' And another said, 'I have bought five yoke of oxen, and I go to examine them. Please have me excused.' And another said, 'I have married a wife, and therefore I cannot come.'
Well, that's a lot of excuses. It's something I think just sits in our mind waiting for us to hear from God so it can blind-sight us.
5:35 - Genesis 3:13 (ESV)
Then the Lord God said to the woman, "What is this that you have done?" The woman said, "The serpent deceived me, and I ate."
Well Saints, that's where excuses began. Let's not keep doing it. TV, Social Media, Age, appearance, job, nor your desires should stop you from moving forward into doing what God's designed you to do. That's what got me off the bed, off the couch and typing on the computer. It's the reason why Nuggets for Thought A Mother and Daughter's Collection of poems, reflections and flash fiction about the Life They See is published, being marketed and promoted. Jeremiah 1: 4-10 God gave me when I first accepted Christ and over 40 years later, I still remember what He said. Saints, excuses don't help you grow in Christ, setting goals to do what you are called to do gets you started.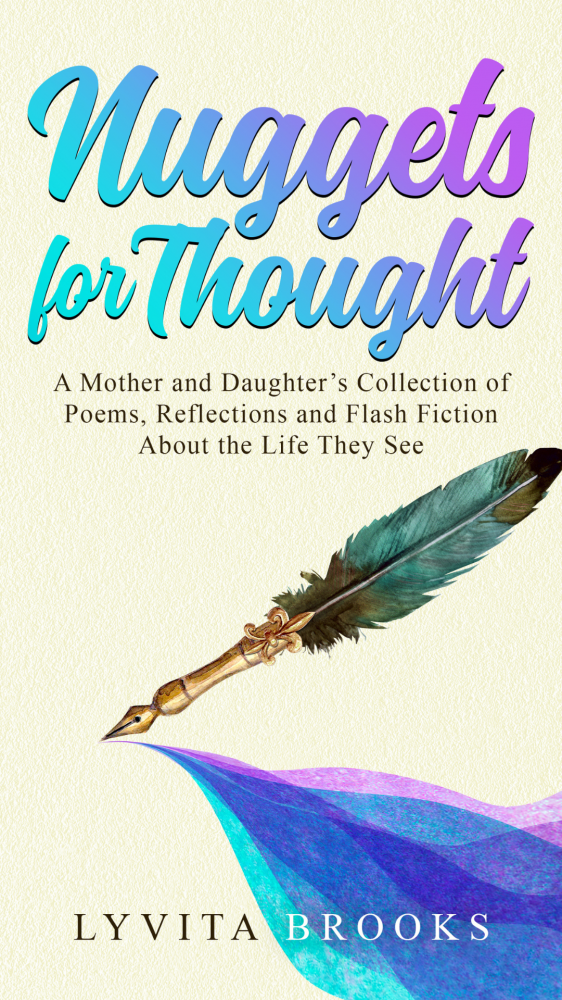 Saints, thank you to everyone for supporting this ministry which contains the podcast, academy, blog, books and purchasing journals, Bible studies on Pinterest and Amazon.
I enjoy receiving DM's with comments and pictures on Instagram, the blog, podcast transcript, YouTube and through email in which everything can be found in the transcript or www.hangingoutwithjesuspodcast.com. I'd love to hear from you because then it makes this feel more like a conversation.
Now come walk with me where we intentionally and daily hang out with Jesus.
Introducing Rosemarie Downer
8:11 - Lyvita: Let's pray
9:30 - Lyvita: Saints, I have someone on the podcast that I believe will help you do two things: 1) motivate you to follow God's calling and 2) do it. Welcome Rosemarie Downer …
10:15 - Lyvita: We have a few things in common. I went from retiring as an administrator of a school system to writing and then podcasting and now I've finished a book, called Nuggets for Thought.
10:38 – Rosemarie Downer
12:47 – Rosemarie shares how she went from writing to podcasting
14:53 – Rosemarie shares how did she know god's calling you to write
17:57 – Importance of having a devotional time
18:27 – Discussion about goal setting
26:54 - Benefit of following goals
28:48 - Rosemarie share the hardest thing she did
30:49 – Set measurable goals
31:32 – What Rosemarie is doing next?
33:17 - How to connect with Rosemarie?
34:00 - Rosemarie prays us out
Lyvita: So Saints, until we meet again over the airwaves, intentionally and daily hang out with Jesus.
Lyvita and Rosemarie: Shalom!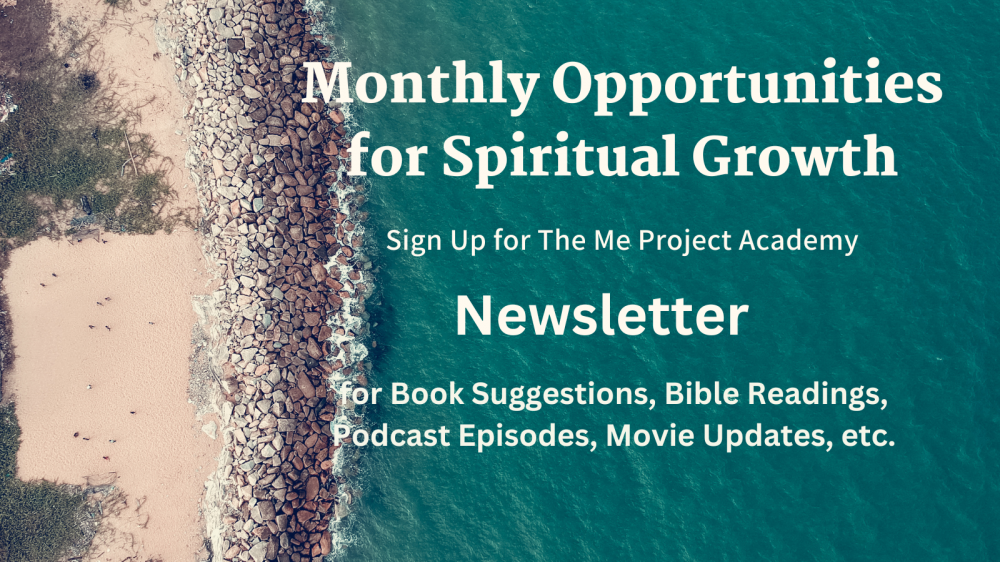 Thanks for listening today you may also find it helpful to receive the Me Project Academy newsletter with episode updates, prayer-a-week, spiritual discipline tips and much more. All this and more can be found, including my contact information, on www.hangingoutwithjesuspodcast.com or in the show notes.
So until we meet again over the airwaves, intentionally and daily, hang out with Jesus.
Lyvita Brooks and Rosemarie Downer: Shalom!
Resources Mentioned on the Episode and suggested reading & social media handles:
Calls to Action: