Lyvita Brooks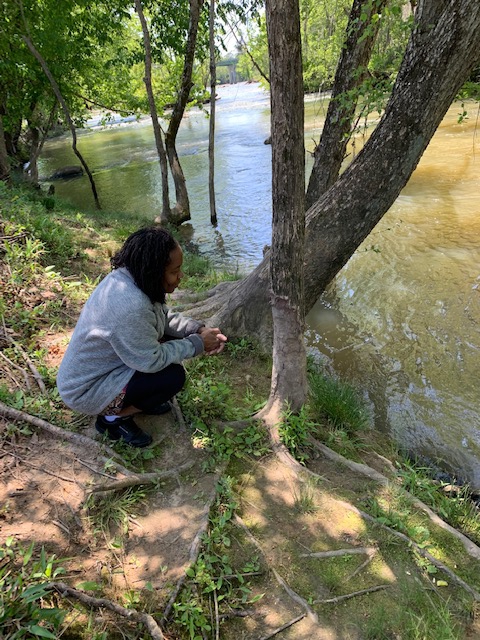 I'm Lyvita Brooks, founder of The Me Project Academy and host of Hanging Out With Jesus Podcast. It's the place where you are equipped and encouraged to live in Christ that sparks others to join you.
Sign Up for Prayer-A-Week
recieve a new prayer in your inbox weekly
About Prayer-A-Week
Prayer-A-Week is a weekly written and audio prayer series featuring prayers by believers in Christ Jesus our Lord. Delieverd Thursdays at 6am(est). Includes biweekly The Me Project Academy Newsletter. Learn more if you'd live to particapte as a prayer for Prayer-A-Week or writer for The Me Project Academy Newsletter.
---
Welcome, to Prayer-A-Week which is produced through The Me Project Academy which helps you identify hindrances that block your growth in Christ and develop disciplines to help you remove them. I'm Lyvita Brooks, founder of The Me Project Academy and host of Hanging Out With Jesus Podcast.
Join me in prayer for those who need peace from life's challenges. Let's join in prayer, together, gathered in Jesus name.
"Jehovah-Shalom, for you are The Lord of Peace. In your presence we find peace. It is you who gives us peace. Thank you for being The Lord of Peace.
We truly need You, right now. I don't feel peace because the pressures of life seem to be occupying my mind. All I hear is negativity, about where I live, who I am, what I do, how I look, how I act, what I have one, the people I am around, the company I keep, and even, You, Lord, people complaint about my faith and they don't know that You are the true and living God. My peace has dwindled. And yet, the flame has not gone out because I know to come to you when things seem bleak and the love I have for you gets cool. That simply means, I am not focused on You like I should.
Help me to stop looking at the negative; to stop looking at what I don't have; to stop looking at what I can't control or change; to stop dwelling on the what ifs and begin pondering your goodness. Lord, I can't change the me you made me to be, but I can accentuate it by doing what you called me to do. You made me, me and the more I follow you the better I get to know the me that you designed me to be.
I look to you for my peace. In your presence I find peace. Lord, you are my God and it is in you, Jehovah-Shalom that I give praise. I praise You for giving me an eye to see your peace in the mist of my storms. I glorify You for your grace that you have given me through acceptance of my Lord and Savior Jesus Christ. I thank you with my whole heart for sending The Holy Spirit to remind me that You are my peace; my hope in the mist of the storm; the spring from which I draw from when I get dehydrated from the world trying to suck me dry of your goodness. You are the Light to my Path when I can't see straight and am confused. For Lord, You are my Shepard, and I shall not want because I dwell in Your shelter and abide in Your shadow, for you are my refuge and my fortress. My God in whom I trust to give me peace.
Thank you, Jehovah-Shalom. In Jesus' name I pray. Amen"
---
Previous Prayers