Dr. Jacqueline Pressey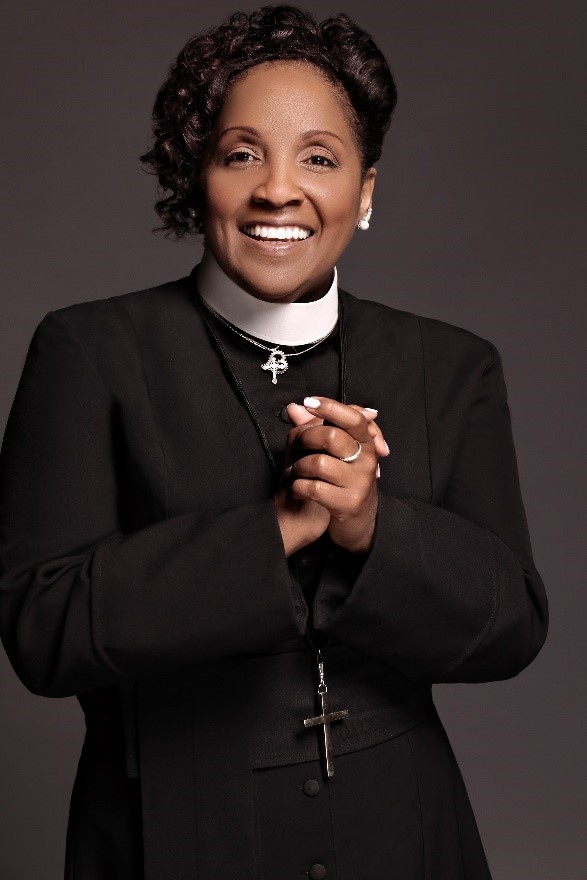 Dr. Jacqueline Pressey, is the Founder of ReCreations Ministries & A Facilitator of Inspiration for the Soul! YouTube link: https://youtu.be/b8QYq0okBcg Come join me in prayer on one accord as we pray collectively about the healing needs and peace for our Nation. The reason for this prayer is to humbly ask for God's divine intervention, ultimate guidance, protection, healing, and that His light would shine in our dark places in our lives. We seek you with a repentive and clean heart.
Sign Up for Prayer-A-Week
recieve a new prayer in your inbox weekly
About Prayer-A-Week
Prayer-A-Week is a weekly written and audio prayer series featuring prayers by believers in Christ Jesus our Lord. Delieverd Thursdays at 6am(est). Includes biweekly The Me Project Academy Newsletter. Learn more if you'd live to particapte as a prayer for Prayer-A-Week or writer for The Me Project Academy Newsletter.
---
Today, I humbly come to You asking for your divine help for our Nation, leaders, States. Communities, neighborhoods, and families, our lives need you so very much! We need You Lord, speak Father, we're listen for Your voice of love and instruction. Because we can't even think a good thought or speak a kind word without it coming from You! May You be Glorified in this very moment, You have our undivided attention. I'm calling on Your powerful name Jesus! Your name is the greatest name both in heaven and on earth. You are our heavy weight Champion and our ultimate governing Authority. All Glory and All Honor is given to you even from our dark places that you have allowed. I respect and honor Your presence and Your visitations. We want our prayer time to be a sweet-smelling scent to your nostrils and a beautiful captivating sound to your ears. And I know that even our dark places will mold us into what you need us to be for your Kingdom's sake and work. I've sometimes haven't understood the difficult times of suffering, even though your Word has instructed us to lean not to our own understanding, but to acknowledge and trust in you. We are here doing this through our collective prayers. I do love you & and I so desperately want you to be pleased with us, JESUS!
We stand in agreement in oneness in this prayer, Jesus, reward our unity and our collective effort. We know that we need Your strength, power, and grace to wait until you come by on our behalf. We know that sometime in the dark places of our lives that we experience, we may not be able to see and/or discern clearly. So, help us Father to see things how you see it and patiently wait until you come by. We acknowledge that we need, your guidance, leading, and direction in every area of our lives. Forgiven us of our sins that we have caused some of our own dark places. Forgive us, for sometimes loving our sin and its pleasures more than you. Forgive us when we didn't put You 1st in our lives. Forgive us for not remembering and being unthankful for what you have already done in our lives. You have given each of us a personal resume of Your victories, goodness, miracles, and deliverances. Please continue to bless our homes, headship and families with Your blanket of safety, peace, calm, comfort, and sustainable happiness that only comes from You. Continue to reward our righteousness, and obedience learned from your Word. Your daily provisions are greatly appreciated and giving us a sweet sleep every time our head hits our pillows, it's because of You. God Your prosperity and provisions is always faithfully provided so we can perform the work of our hands that You have called for and blessed.
Always, Restore and replenish the Joy from Your salvation that you purchased for us so that it will keep us daily transformed. Thank you for Your track record of continued healing, "This sickness is not unto death, this situation is not unto death, nor is this life's hardships and dark places is but only for a moment. You said that in our weaknesses that you would be Glorified. Please use every part of us Lord! And give us your wisdom and assistance so each one of us can be dispensers of Your perfect love that can cover a multitude of sin, perfect forgiveness that will set us and other free, perfect mercy, compassion, and empathy to others in times of need of intercession. And for Your ultimate Kingdom wealth, soul winning. We remember You and Your sweet communion and take it willingly as the meal that heals us!! We remember You, so please remember us (me), Father!
May Your will and plans for us become our will and plans even in situation where we don't understand and may be hurting. Heal us Father and we will be healed; wash us Father and we will be washed and cleansed. Make us fruitful in every season of our lives. Help us to remember Your covenant promises that you have given us and spoken through Your Word!
Makes us to hear joy and gladness in everything even in the tough dark places. Help us to know and recognize that our dark place will produce great Harvest in our lives. We are holding fast to Your promises of sweet Victory that have been especially designed for each one of us. Daily renew our strength and give us the mighty endurance that we need for our testimonies of Your overcoming goodness in every area of our lives. Father, I humbly close, calling for the immediate manifestation of your healing grace to flood us, and renewed strength for the journey. Give us clarity of though, casting down imaginations and stopping repetitive thoughts of worry, fear, and doubt, let it cease in this very moment while I'm speaking. Replace them with flooding our thoughts with memories of all the mighty things that you have already done for us, our confidence is in You and You alone. Let your living Word permeate within us and radiate out of us as we live to be Your living epistles seen and read of men. Let the fruitfulness, benefits, and growth from our momentary dark place's season provide sustainable harvest that will last until you rapture us home. Please receive this prayer in Your divinely precious name, JESUS, Amen & Amen!
---
Previous Prayers